Go back
Gillies Brothers Limited Employees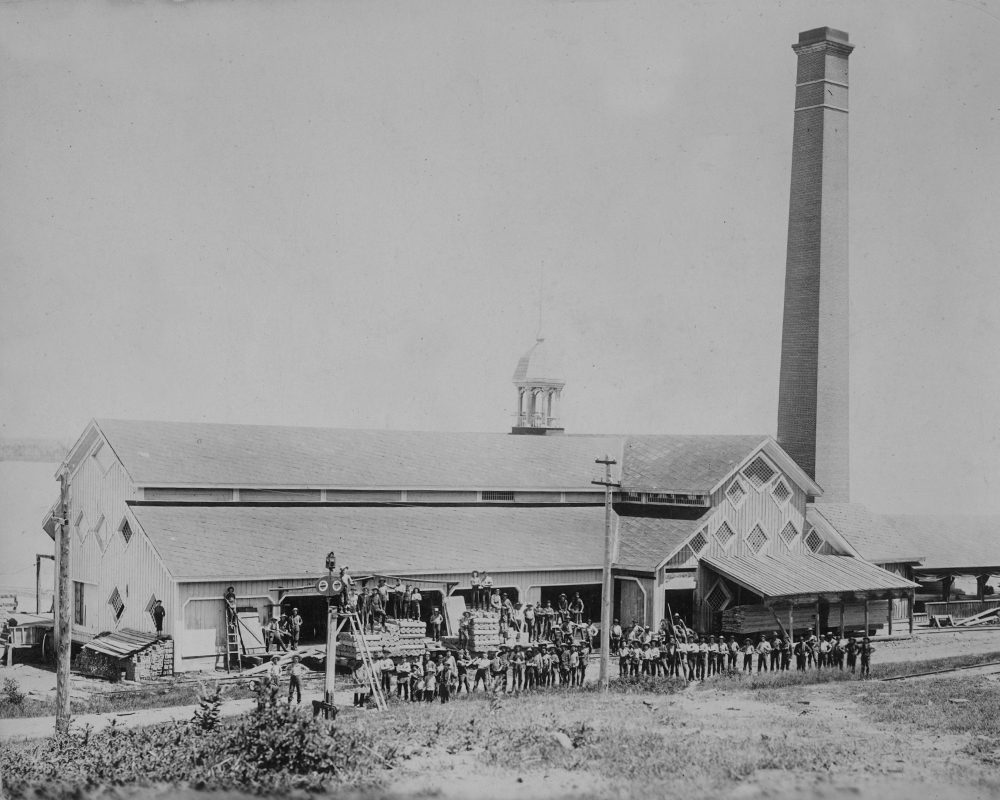 2015-0349 Norman B. Gillies fonds, Arnprior & McNab/Braeside Archives.
Employees at Gillies Mill, circa 1910. This mill was destroyed by fire in June 1919.
Living in a community with a single industry created a symbiotic relationship between employees and the Gillies family with strong bonds, benefits and obligations. Mrs. Phyllis Brennan (nee Armstrong) grew up in Braeside and remembers Mrs. John Stark Gillies giving skis to all of the children in the village one year.
Several Braeside families had multiple generations of men who worked in the mill or the woods throughout the firm's history, including the great depression. A few of those families still live in Braeside today.
Charlotte Whitton provided an alphabetical list of long serving employees in her book on the history of the Gillies Bros., "A Hundred Years A-Fellin."