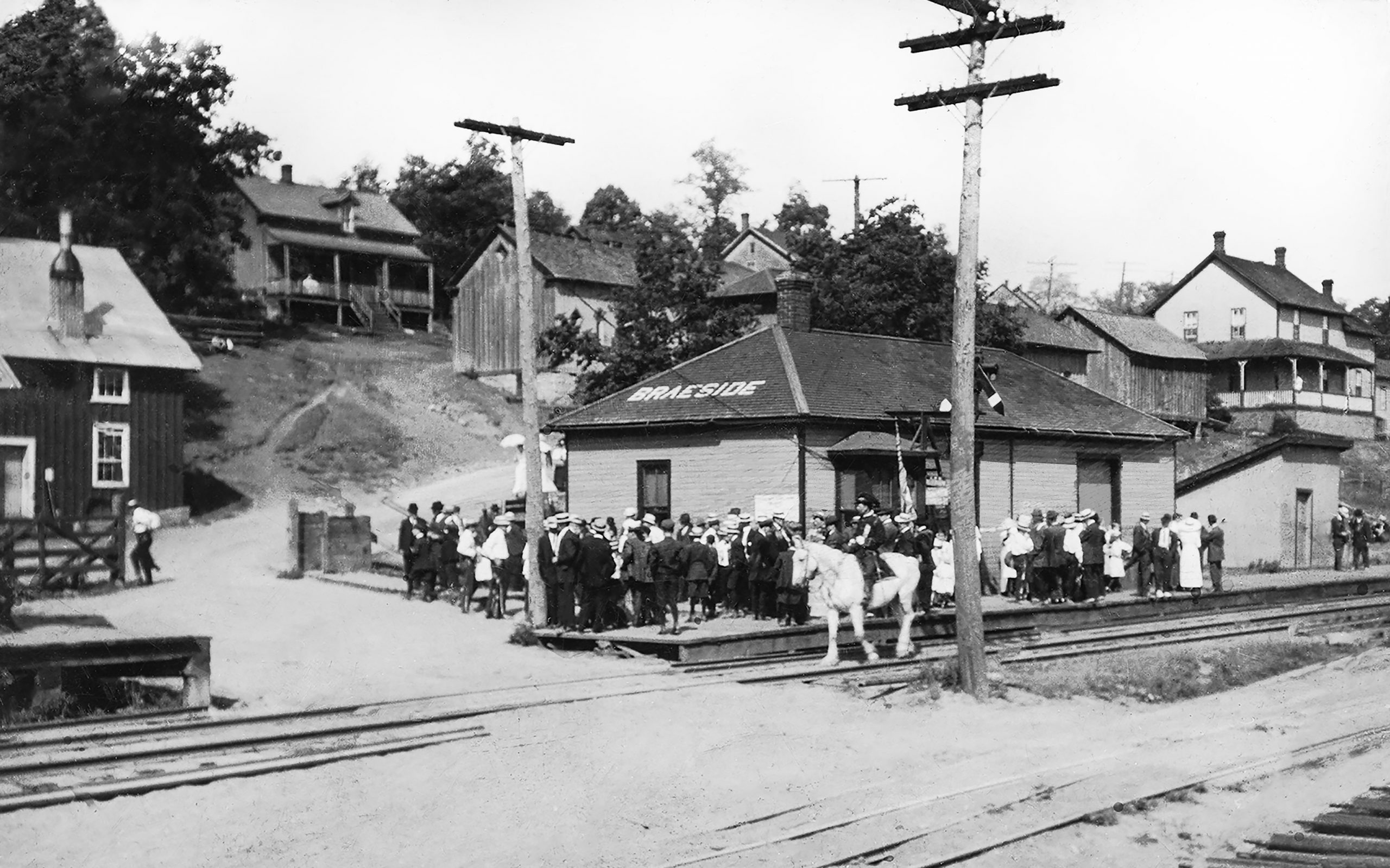 1994-0021-026 Peter Hessel fonds, Arnprior & McNab/Braeside Archives.
A crowd gathers around the Braeside C.P.R. station, circa 1920. The occasion was likely the Orangemen's Parade which was held annually on the 12th of July.
The first train station was located directly across from Gillies Bros. main mill building. It was destroyed by fire in June, 1919. A new station (pictured here) was built at the base of Arthur's Hill, closer to the road, and was then replaced by a two story building sometime before 1926.
Al Denis was the Canadian Pacific station agent in the late 1960's when they shipped lumber, wood chips and sawdust from Gillies Bros mill. Villagers remember when a garbage truck ran into that station in the 1970's, causing extensive damage. The station was demolished in the 1980's.
Rail service to Braeside ran from 1865 until 2009.  Today the rail bed is used as a recreation trail known as the 'Algonquin Trail'. For a detailed history of train service in Eastern Ontario please refer to 'Tracing The Lines: Eastern Ontario & West Quebec Railway History in Maps' by Brian Gilhuly at www.adarchives.org