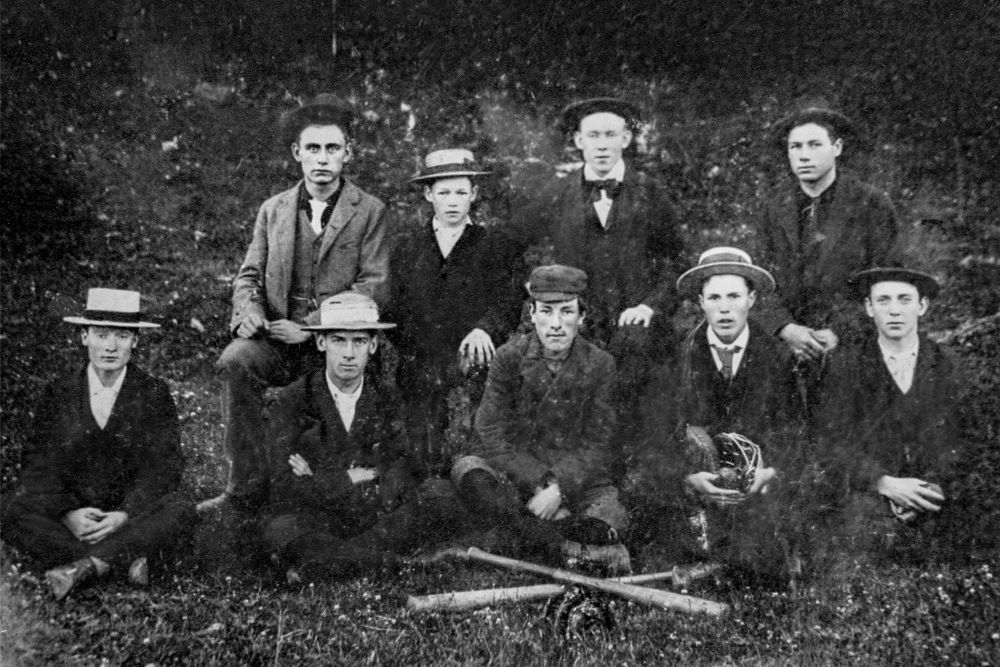 1993-0007 Braeside Women's Institute fonds, Arnprior & McNab/Braeside Archives
The William Douglas Tug Boat was named after the Mill Superintendent who worked at Carleton Place and Braeside from approximately 1892 – 1942.  In 1908, the Almonte Gazette reported that he invented a new undercut gang saw for use in lumber mills. He appears here with members of the Braeside Baseball Team circa 1897.
Top row (l-r): Thomas Moore, John McDonald, Ed Reid, Mell Munroe.
Bottom row (l-r): Jim Henry, William Douglas, William Steele, William J. Mosely and Andy Behan.