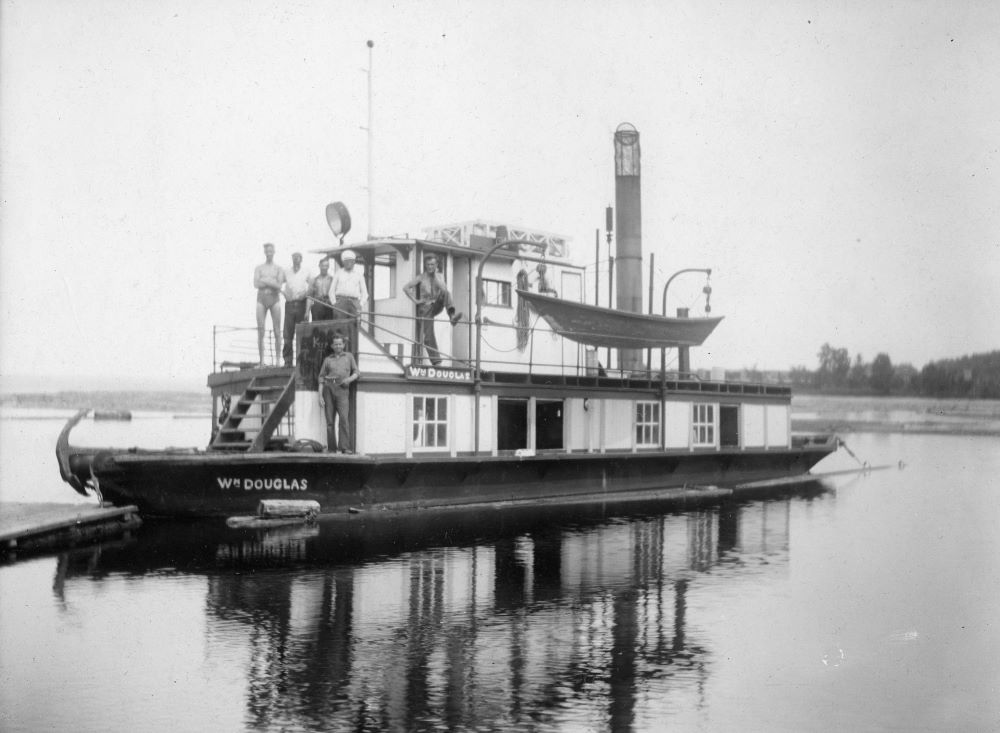 2001-0131 Sloan Watters fonds, Arnprior & McNab/Braeside Archives.
Top Deck: Mac Beattie, Emerson McKay, Bert Manary (Engineer), Patrick LeBlanc (Captain), Lorne LeBlanc
Bottom Deck: Carl Booth
The steam-powered William Douglas tug boat was fueled by slab wood from Gillies mill.  Four blasts of the mill's whistle would call the tug back to the de-barker office.  To move the booms, the tug boat would go ahead of the boom, drop the heavy anchor and winch the log boom to the back of the boat. It towed the booms on the Ottawa River at Braeside until it was scrapped and used as a buoy anchor at Red Pine Bay in June of 1953.