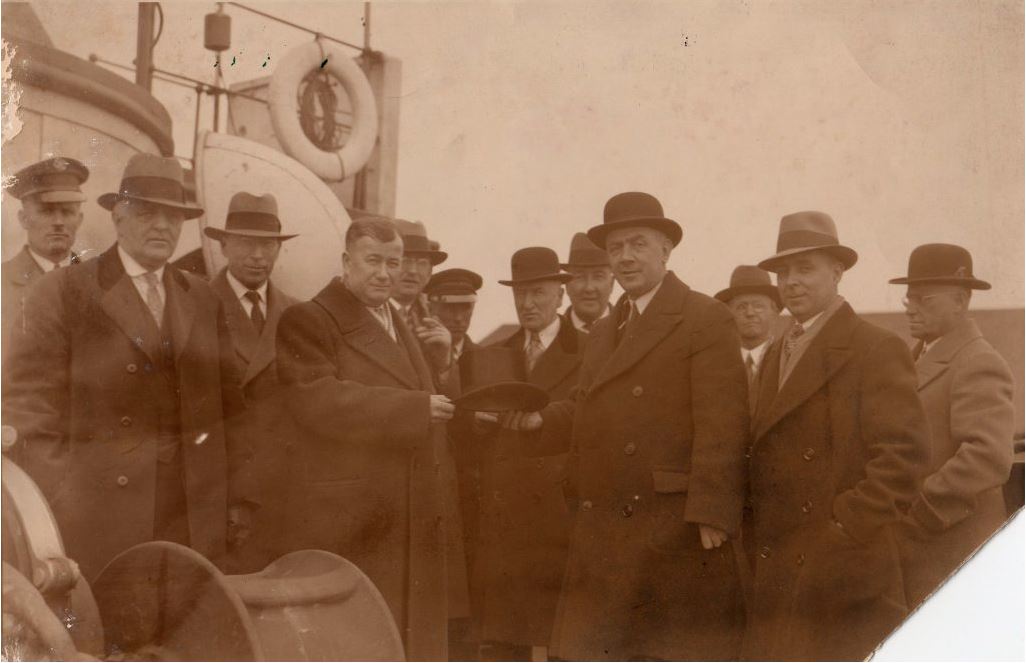 Source: Oshawa Museum, Archival Collection, A985.41.33
Date: 1932
The top hat is still awarded to the captain of the ship who is the first of the season to enter Oshawa Harbour. The top hat is not only awarded at Oshawa Harbour, but is a maritime tradition at all ports.
Here, the presentation by Mayor Peter MacDonald is witnessed by, from Left to Right: Fire Chief Wesley Elliot, Les McLaughlin, S.J. Babe, Captain unknown, George Hart, unknown, T.B. Mitchell, Dixon, Mayor MacDonald, Fred O'Kirby, unknown, H. Cawker.