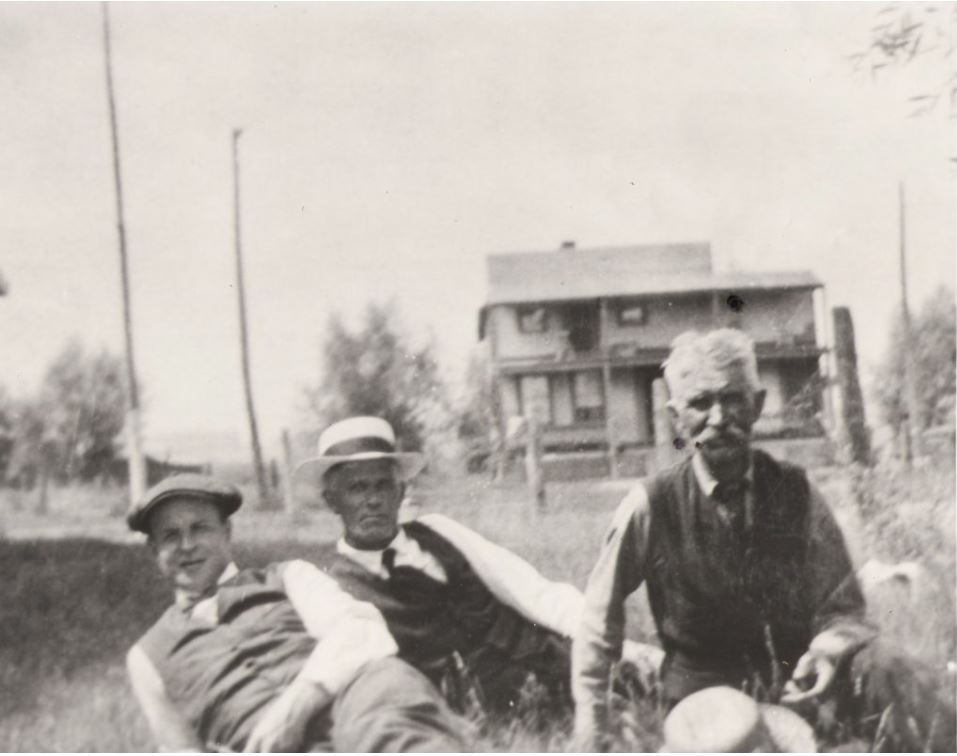 Source: Oshawa Museum, Archival Collection A989.41.4
Date: 1907
Left to Right – Bill Knot (a neighbour of the Smith family), Fred Smith (Reg Smith's uncle) and Andrew Jackson Smith (Reg Smith's grandfather)
The house and 1 ¼ acres of property was purchased by Abram Jackson Smith from Jeanie Farewell on November 1, 1876. It was on the north side of Simcoe Street South, just to the west of the gate entrance to the harbour. It is now demolished. Abram was Reg Smith's great grandfather.
The original photograph was loaned to Earl Hann by Reg Smith, who lived at the Inn. The east room on the ground floor was the Tap Room – the bar was moved to basement and the room then used for the grandfather's bed room.
Although this home resembles Robinson House at the Oshawa Museum, it is not Robinson House.