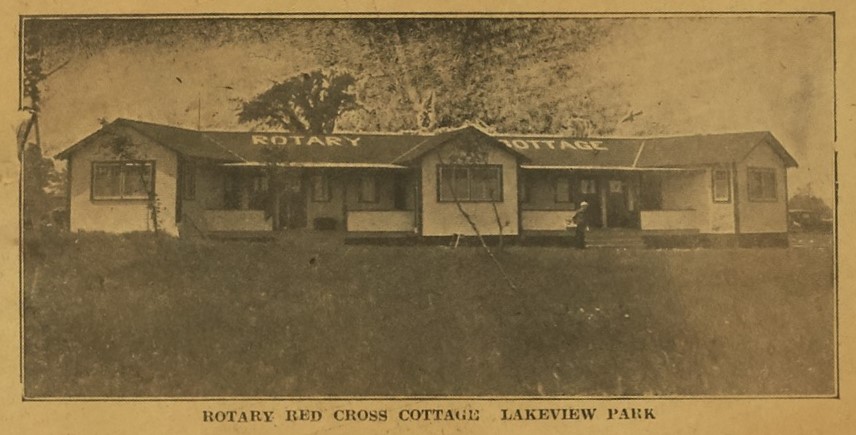 Source: Oshawa Daily Times Newspaper
Date: August 11, 1928
For decades through the 20th century, Lakeview Park was dotted with cottages which were lived in or rented through the year. In 1926, it was reported that many out-of-towners were from Toronto, and some were even American tourists. Many people in Oshawa have stories about living in the cottages, which were ill-equipped for winter with no insulation, electricity or running water. One of the cottages was built by the Oshawa Rotary Club and rented to the Red Cross for one dollar a year. The Red Cross operated it as a summer holiday cottage for wards of the Children's Aid Society.