Go back
Port Oshawa Pioneer Cemetery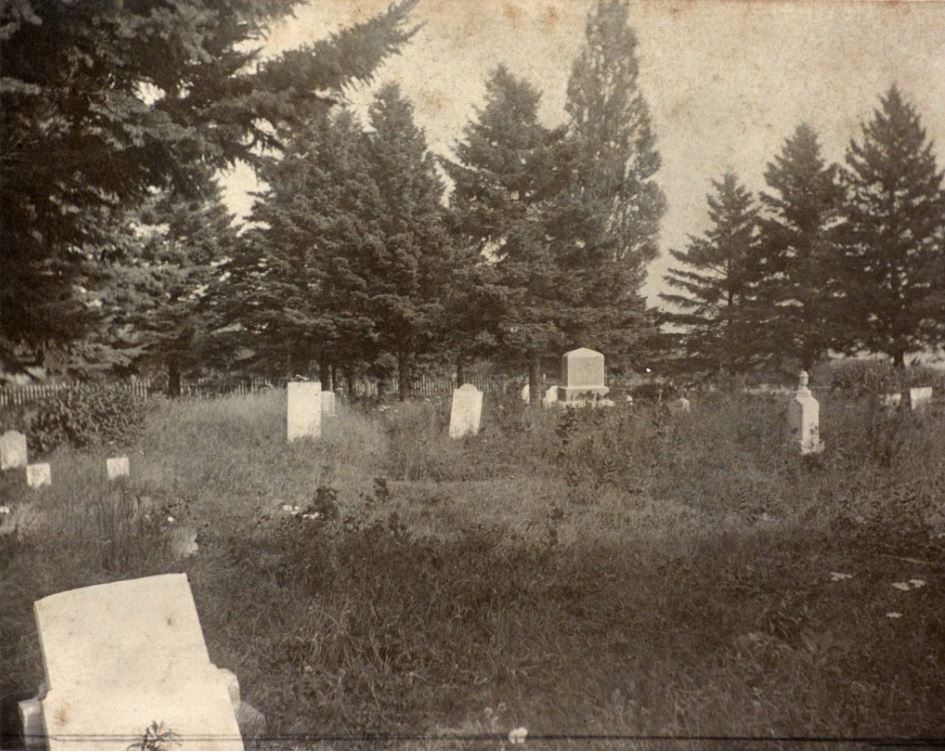 Source: Oshawa Museum, Archival Collection, A001.11.8
Date: 1902
This image was taken of the Port Oshawa Pioneer Cemetery when it was located on Gifford Hill.
"The waves of Lake Ontario perform a perpetual requiem to the memory of those interred there."
In 1973 the cemetery was moved to facilitate the expansion of the harbour.  The original site was recognizable because of a ring of trees surrounding it and the original location where the trees still stand can be seen today.  Members of the Henry, Guy and Robinson families are buried here along with other individuals who resided the lakefront and surrounding community.  Today, the cemetery is owned and maintained by the City of Oshawa.