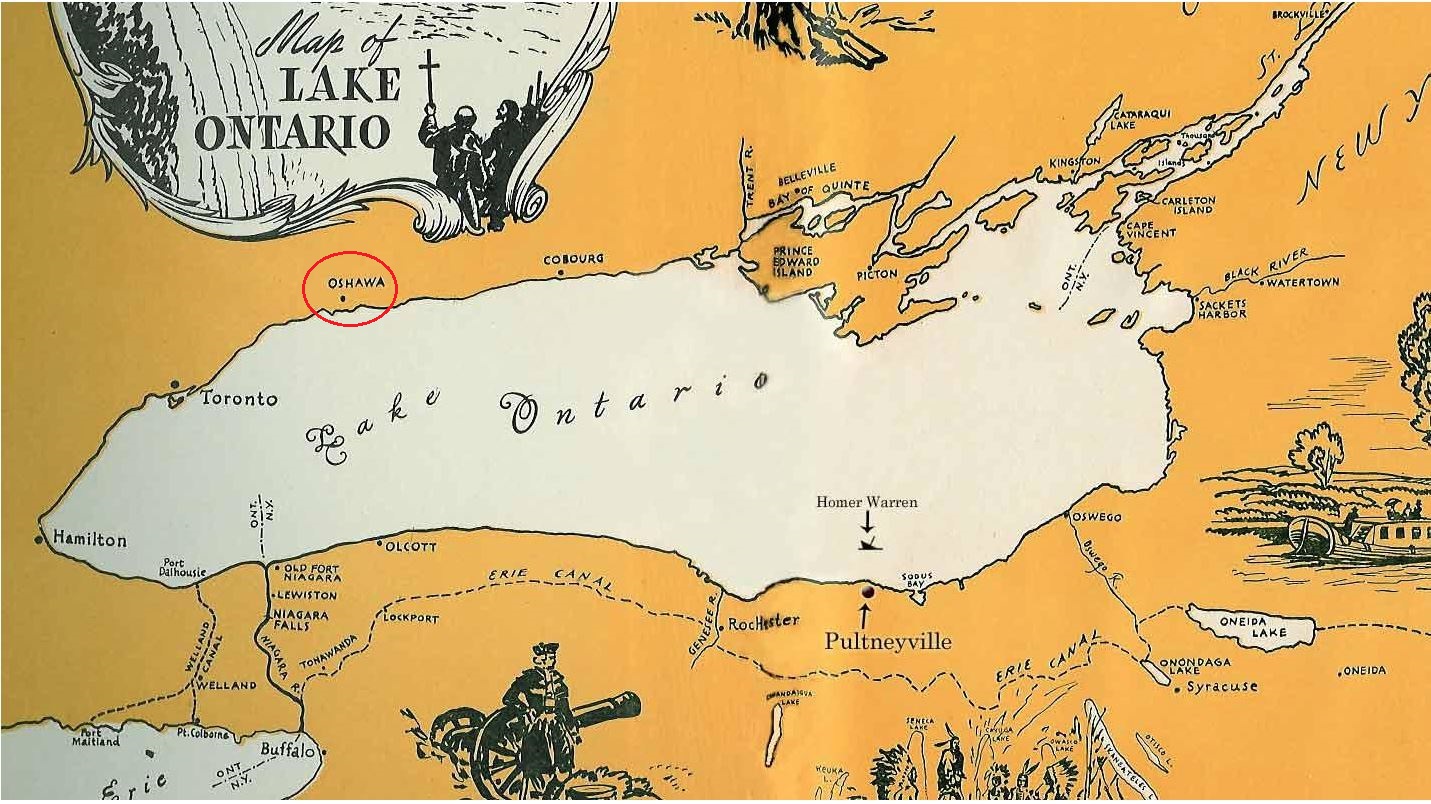 Source: Lake Ontario by Arthur Pound, Bobbs-Merrill Company
Date: 1945
In its earliest days Oshawa was viewed as a convenient stop between York (Toronto) and Kingston.  By boat this was a lengthy and sometimes dangerous trip along the north shore of Lake Ontario.
This map includes the approximate location of the wreck of the Canadian steamship Homer Warren lost in 1868 off the southern shore of Lake Ontario near Pultneyville, New York.