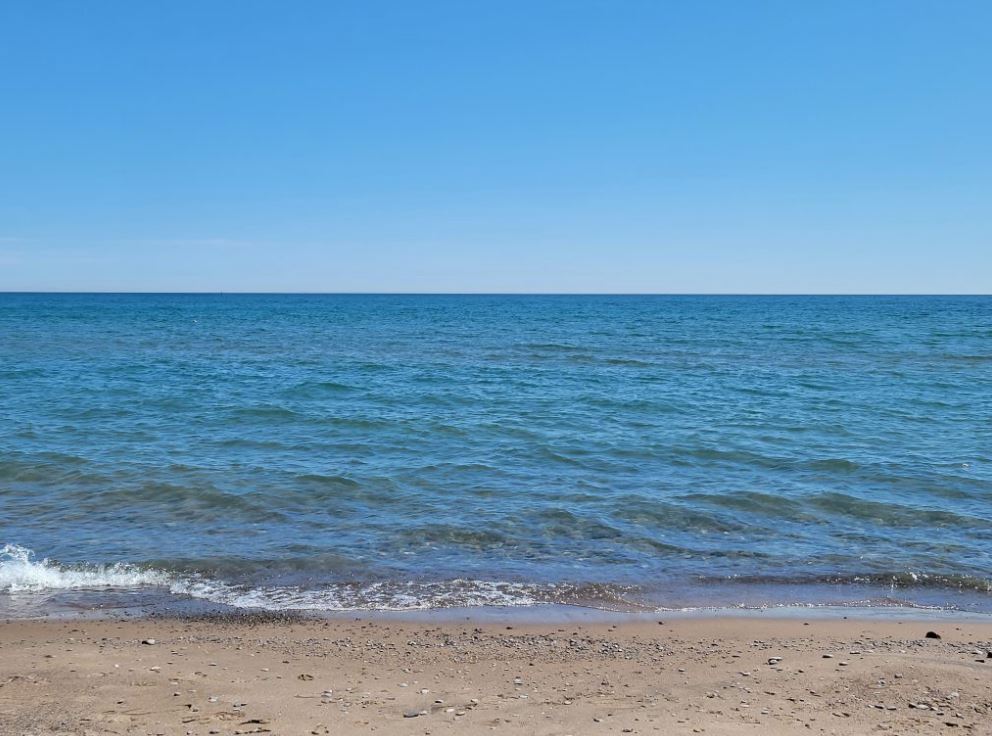 Source: Melissa Cole, Curator, Oshawa Museum
Date: Summer 2022
Lake Ontario is one of the five Great Lakes of North America. It is surrounded on the north, west, and southwest by the Canadian province of Ontario, and on the south and east by the U.S. state of New York, whose water boundaries, along the international border, meet in the middle of the lake.
This particular image was taken looking south from Lakeview East Beach.