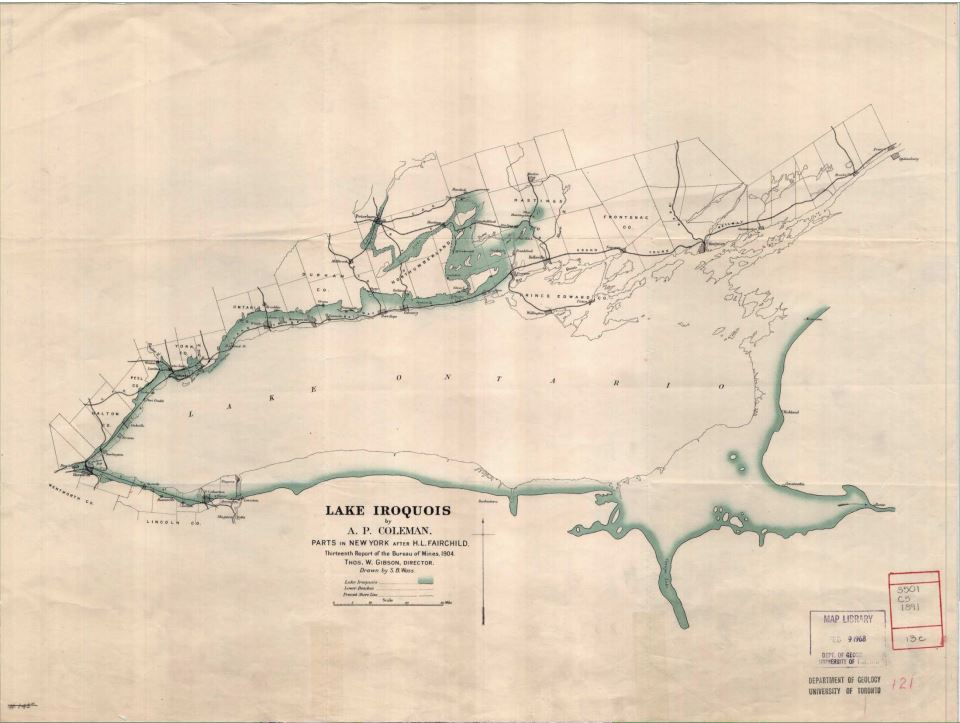 Source: University Of Toronto, A.P. Coleman Fonds, G 3501 C5 1891 13C
Date: 1904
Note: by A.P. Coleman, Parts in New York after H.L. Fairchild; Thirteenth: Report of the Bureau  of Mines, 1904; Drawn by S.B. Wass
Oshawa lies on a glacial geological feature called the Lake Iroquois shoreline. Lake Iroquois was a lake formed by melting glacial ice in the Lake Ontario basin. At that time, the St. Lawrence River valley was blocked with ice and the lake level rose above present day Lake Ontario, actually draining southeast near Syracuse, New York.
The original shoreline of Lake Iroquois in Oshawa can be seen by looking north beyond the 401.  Iroquois Shoreline Park, located at 1300 Grandview Street North, is the approximate location of the original shoreline in Oshawa.