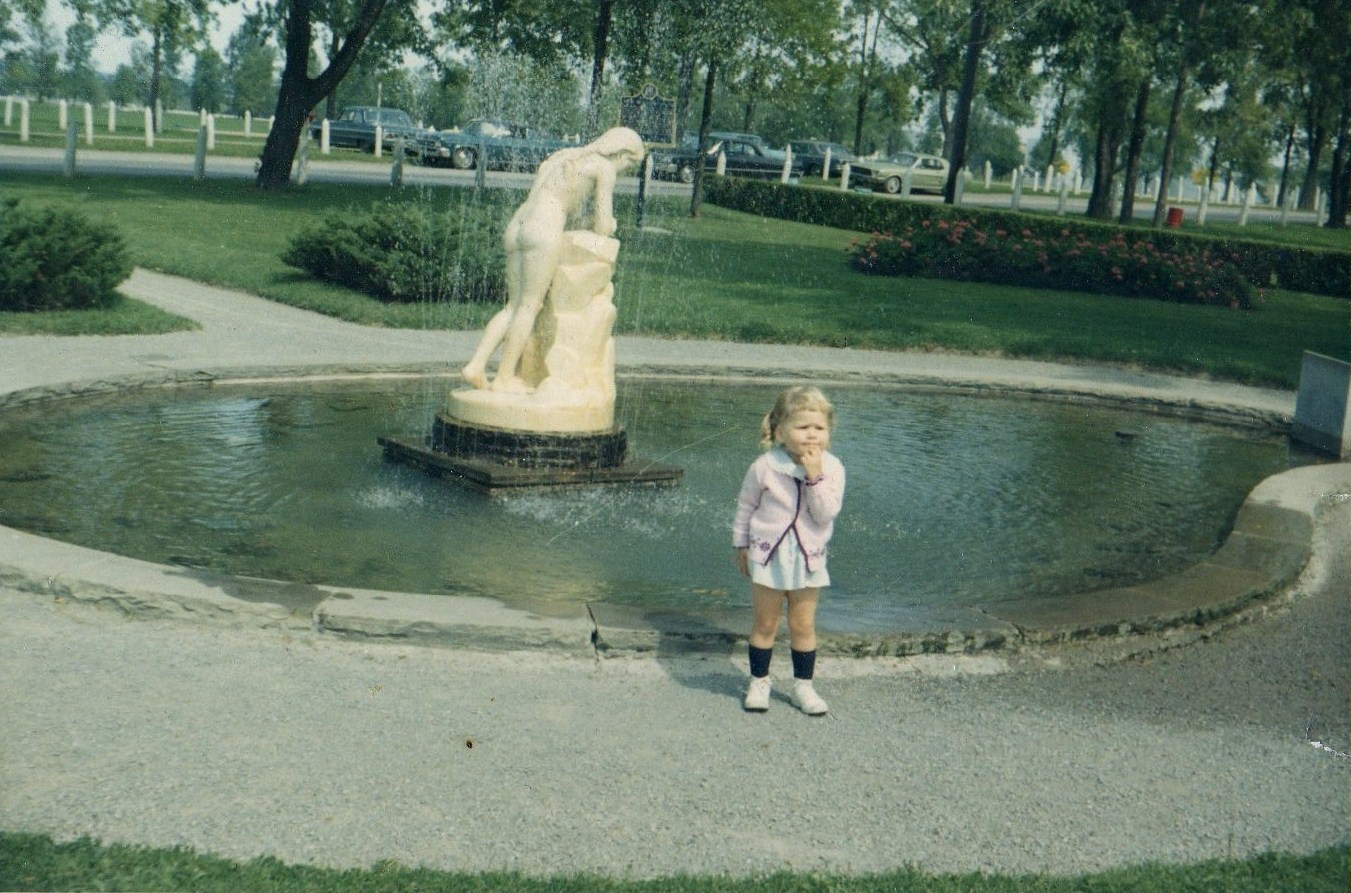 Source: Laura Suchan, Private Collection
Date: 1968
One of the most notable, and at times controversial, features of Lakeview Park is the fountain featuring a sculpture of a young girl.  Known affectionately as "The Lady of the Lake" the sculpture was erected in an illuminated pool donated by General Motors of Canada and was located in the southwest corner of the park.
We are grateful to Dale Thissen of Whitby's Stafford Monuments who provided additional details from his records about the sculpture and fountain. It was Dales's father Charles and  grandfather Ernest Stafford that supplied the sculpture for the installation.
Officially known as "Pool of Dreams," the original fountain featured a 4 foot high statue of a young girl leaning on a rock and is made of Carrara marble, named for the region in Italy from where it comes.
The sculpture was carved in Italy and arrived by ship into the Port of Montreal on February 16, 1959. The total cost for the project was $3389.00 (in 1959 dollars) which included the sculpture, pool construction, foundation assembly, design, and tablet inscription.
Today the statue stands amongst the four buildings of the Oshawa Museum in Lakeview Park Oshawa, ON.