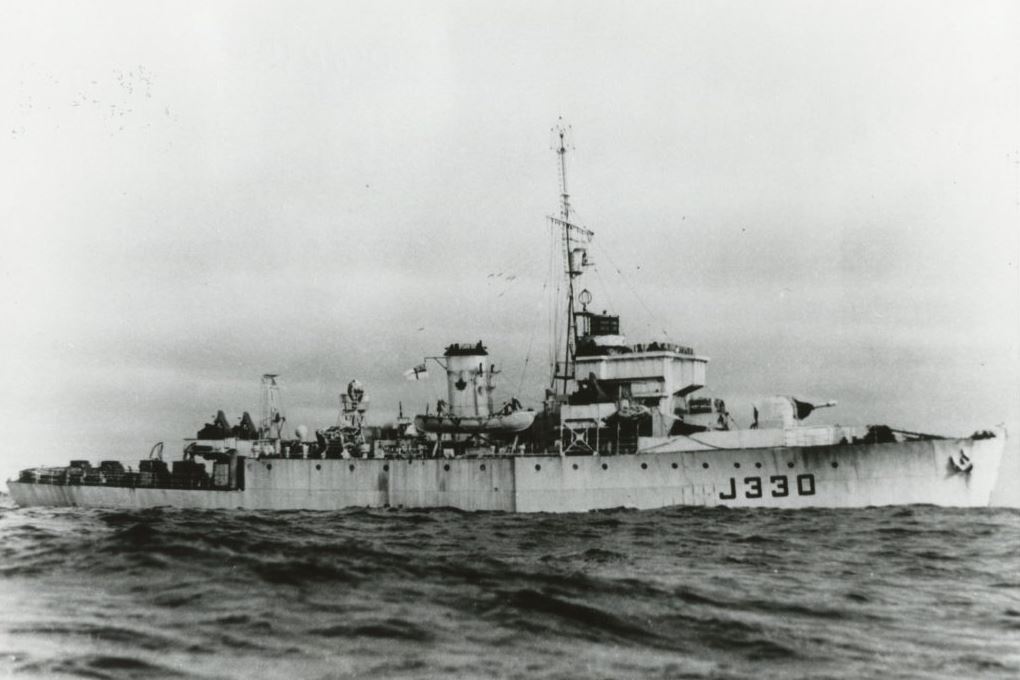 Source: Harold Douglas Fraser World War II Photograph Collection
Date: 1943
The Algerine-class was a class of minesweepers of the Royal Navy and the Commonwealth. 110 ships of the class were launched between 1942 and 1944 and served in World War II. They were designed as small vessels that could serve in several roles, not just as minesweepers, in practice the desperate shortage of convoy escorts in the Second Battle of the Atlantic meant that they served mainly in that role; twelve Algerines of the Royal Canadian Navy consequently never has minesweeping gear fitted. After the war, a number continued in service as patrol boats, survey ships, and training ships.
Some were sold to other navies or into merchant service. At least one – HMCS Pickle – was still engaged in minesweeping duties in British water as late as 1954.