Go back
Brass Propeller Found in the Oshawa Harbour Belonging to the Ship Harry H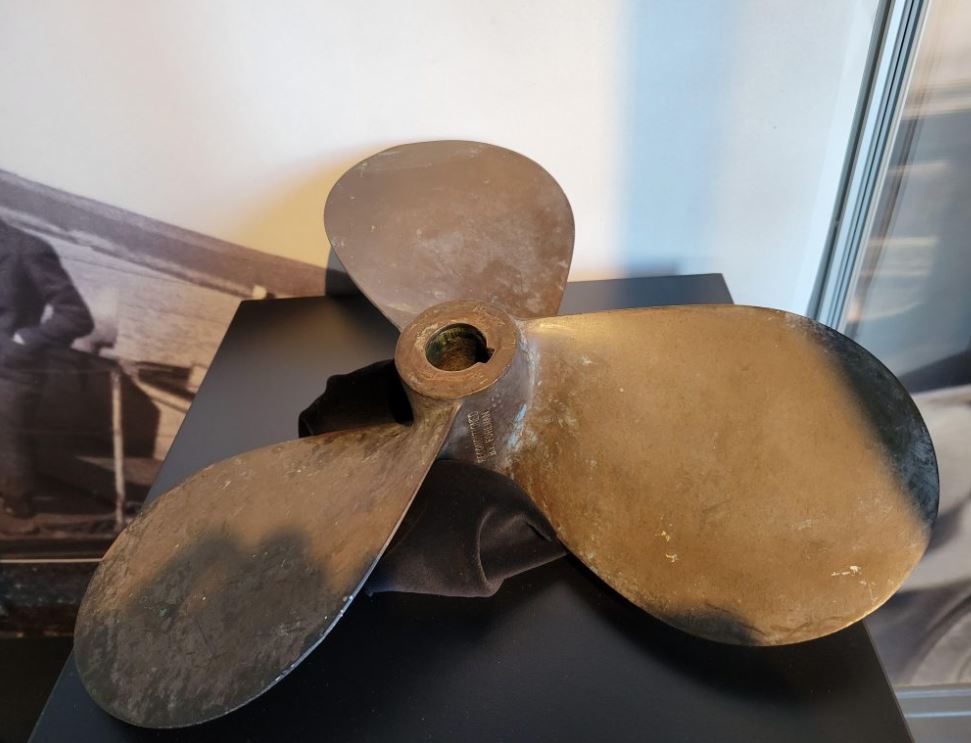 Source: Oshawa Museum, Collection 995.40.3
Date: unknown
This brass propeller was discovered in the Oshawa Harbour by amateur diver, Robert Stephenson, in the 1970s.
Robert Stephenson spent much of his time diving in the Great Lakes seeking out the next ship wreck. These collections formed "The Sea Shanty Museum" located on Stone Street in Oshawa in the 1980s.
After he closed his 'museum', the collections were sent to museums across Ontario. The Oshawa Museum has an extensive collection of ship wreak material that was recovered by Robert Stephenson.