Go back
One Island, Two Islands—Hey, It's an Archipelago!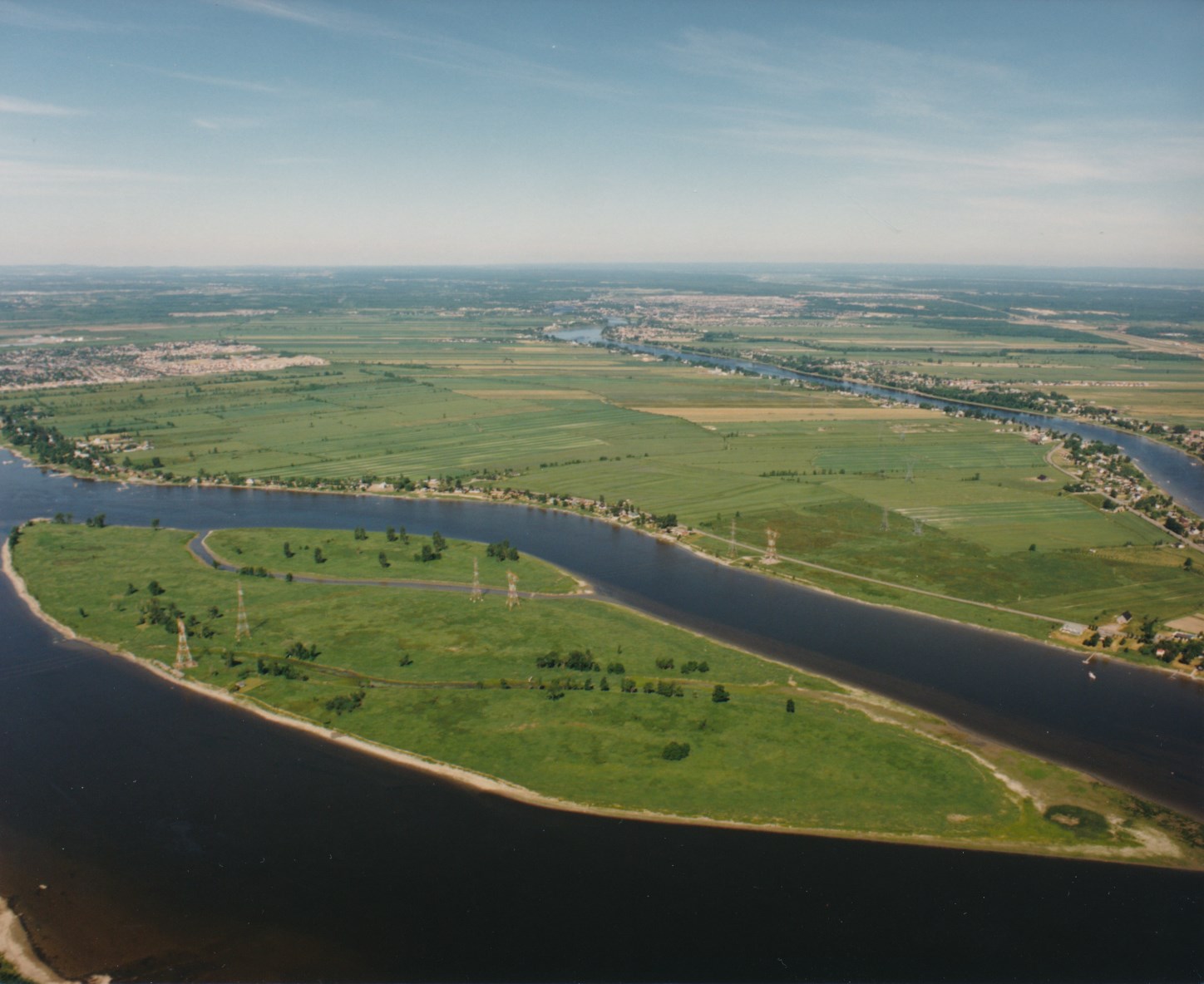 Mitan archipelago, property of the City of Laval, 2000?
One of the areas targeted for citizen action was the Mitan archipelago. Measuring 68 ha in area (680,000 m2), this group of five islands is home to many plants and animals. Because of its location in the downstream portion of the Des Prairies River, it is part of the Atlantic Flyway, a bird migration route. The vegetation is high and dense in the navigable spaces between the islands. The site is a good breeding spot for waterfowl and even certain species of fish. These areas are now protected in perpetuity. The only type of development possible would be for something like a walking trail or reception area.