Go back
Now, That's What You Call Solid!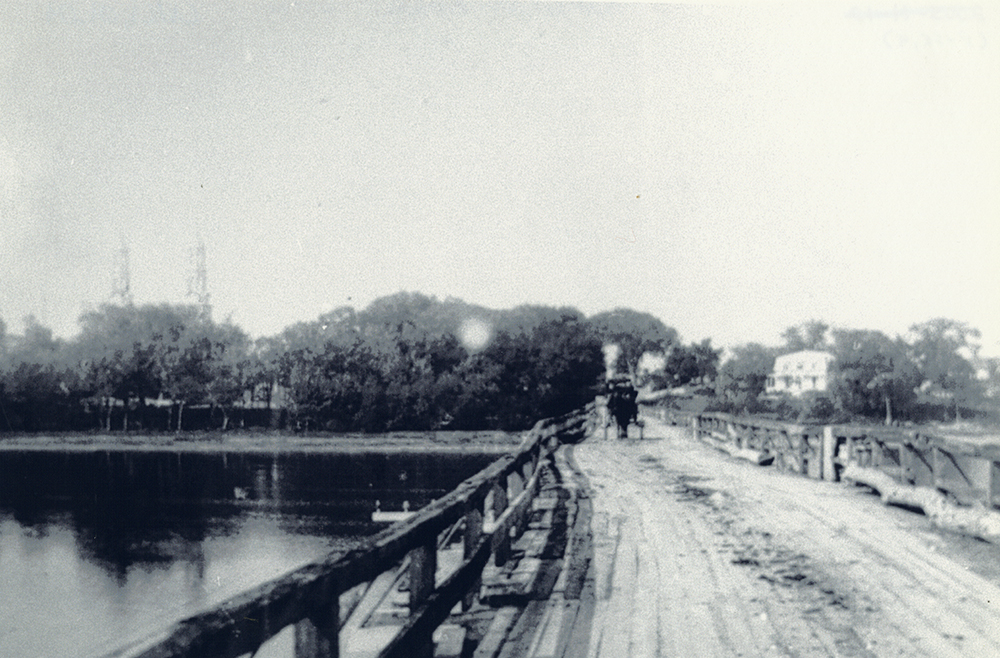 Collection of the Société d'histoire et de généalogie de l'île Jésus, C1/C1,01.04 Bellefeuille Bridge, circa 1920.
In 1849, the Bellefeuille family gave residents of Île Jésus and Saint-Eustache a new option to get from one shore to the other. Instead of the old ferry, they could take a bridge. Built of wood, it was reinforced and repaired on several occasions. The Quebec government acquired it in 1940. The private bridge was demolished in 1949 to make way for the Arthur Sauvé Bridge, which was made of concrete and built by the government.