Go back
Luxury Means Being Able to Moor Your Boat in Your Own Yard!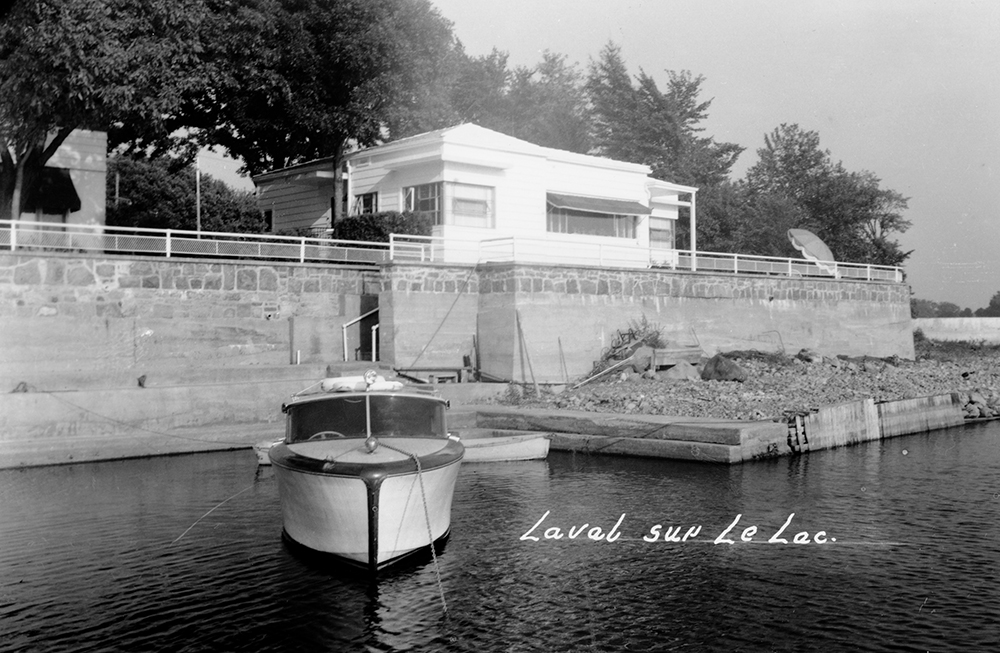 Centre d'archives de Laval, P79 Fonds Germain Beauchamp, Laval-sur-le-Lac, P79/A01,055, circa 1945.
The turn of the 20th century was a key period for the western point of Île Jésus. Promoters got together and created the Compagnie des terrains de Laval. They developed lots in the area into a prosperous garden city. Laval-sur-le-Lac was incorporated in 1915. It was a residential district that offered many recreational options. Initially, the area was so undeveloped that residents could hunt and fish just steps from their homes. Later, sports facilities such as a swimming pool and a curling rink were built for owners. The Club Laval-sur-le-Lac, founded in 1917, offered golfers a splendid course.