Go back
Graham Beard with his fossil collection, circa 2005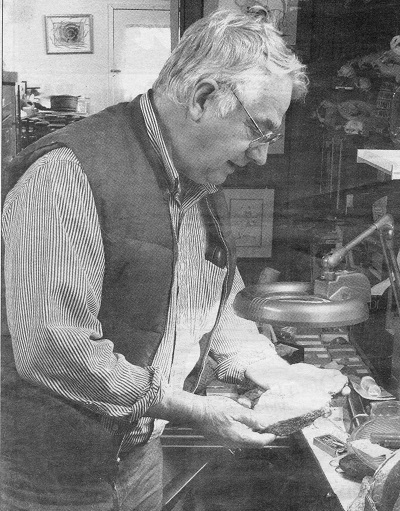 Photo credit: Graham Beard personal collection
As curator of the Qualicum Beach Museum's paleontology collection, Graham Beard has donated many of the specimens that comprise the museum's collection. With that, however, he still has a massive collection of his own.
His own home has been a destination for traveling paleontologists, and if he thinks he has a specimen important to science he makes sure it's readily available for study.
That's how you collect responsibly.