Go back
The Smell of Leather and Glue with Elizabeth Münch Power.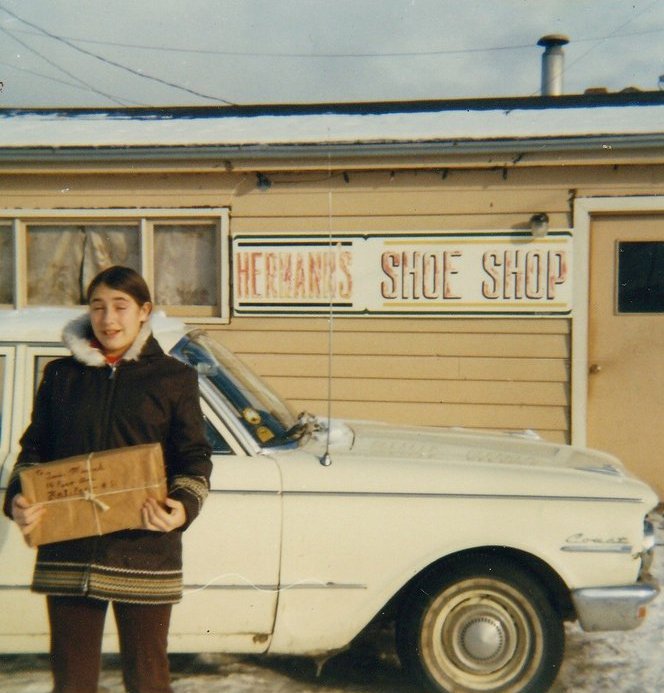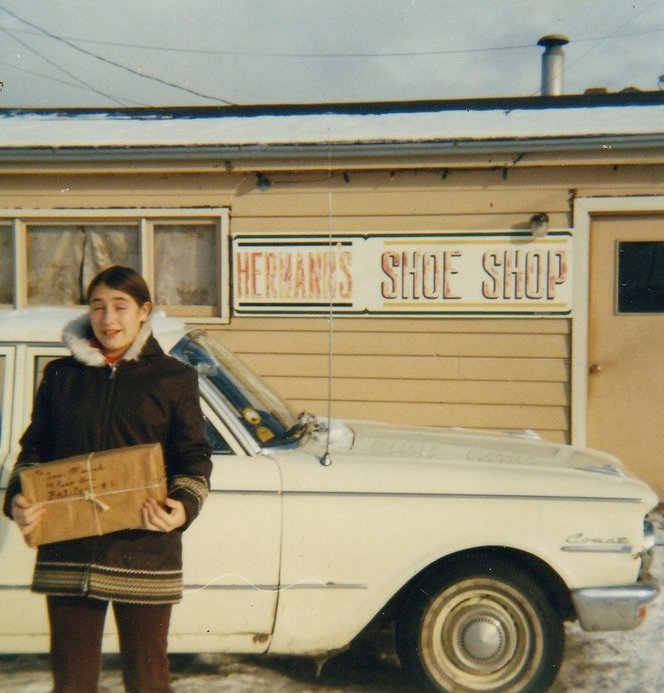 Photo: Elizabeth Münch Power in front of Hermann's Shoe Shop.
Recorded audio interview with Elizabeth Münch Power completed by Terra Barrett with the Heritage NL.
It was a long, narrow kind of shop and when you would open up the door and you would go in there was a counter with the cash register in front of you. On each side of the walls there were shelves that all of the shoes were put in.  I think there was one side for the shoes that were fixed and maybe another side for the shoes that weren't. There was a little sofa for people to sit in and then a telephone next to it. I remember we had a dog, and that her favourite place to be was on the sofa with Dad. She loved dad so that's where she was. Then you had your counter. Mostly mom would be behind the counter, or Dad, or both of them. There were little tickets, you would write out your tickets, attach them to the shoes and then give the person their little stub and there was a little box under the counter and you would put all of the used tickets, Dad would keep the big boxes of tickets and on Bonfire Night every year we would have this big bonfire across the field or across the tracks in a field. I can't remember what the field was called. Dad would bring them down and burn them all on. It was great.