Go back
The Brown Derby with John Connors.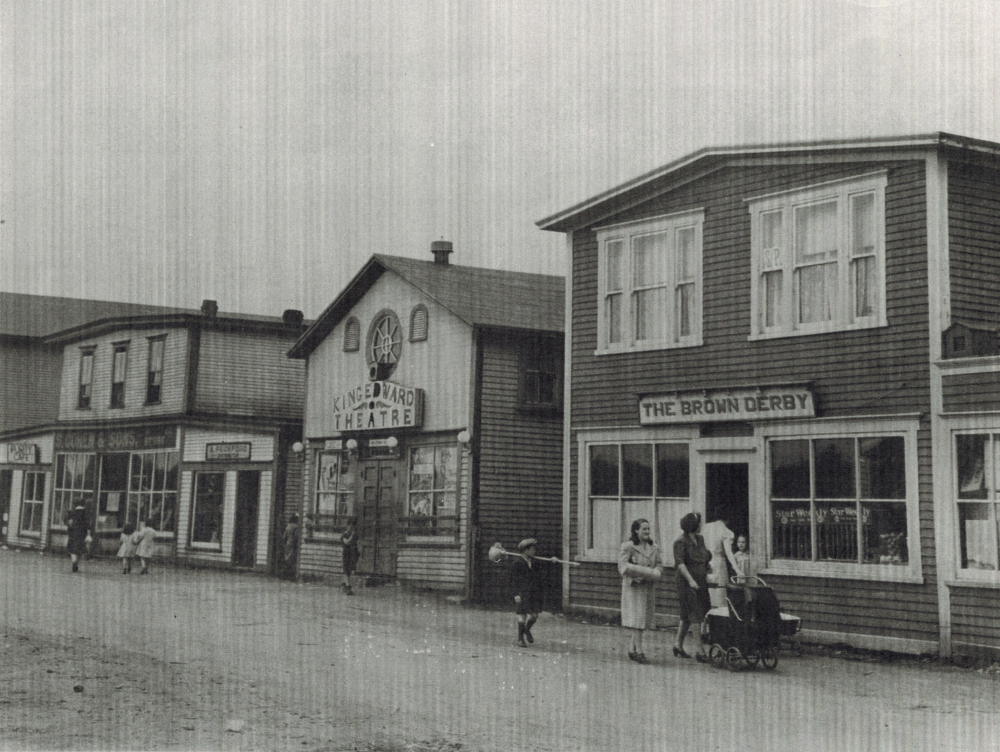 Recorded audio interview with John Connors completed by Terra Barrett with the Heritage NL.
They bought a building in 1943 and started a restaurant 1944. November of 1944 it was destroyed by fire.  The whole Main Street, or the better part of Main Street, was destroyed by fire. So after that they rebuilt a restaurant. Back in those days in the '40s I mean Newfoundland wasn't a part of Canada as you know. Products had to be brought in to supply the restaurant. Chocolate bars and chewing gums and tobacco, that type of thing. It had to be brought in from outside of Newfoundland, and it had to be brought in in bulk. My father used to bring in chocolate bars from England and Wrigley's Chewing Gum from the mainland and Camel Cigarettes, Salem Cigarettes from the US. They used to import from three or four different countries, right? They used to have to bring it in in bulk, and because they had to bring it in bulk it was almost too much for one restaurant. So they got the idea of setting up a wholesale business and selling to small family-owned convenience stores in the communities of Windsor, Grand Falls, and Bishop's Falls. So this is how Brown Derby Wholesale developed.