Go back
Riff's Shoe Store staff in 1960s.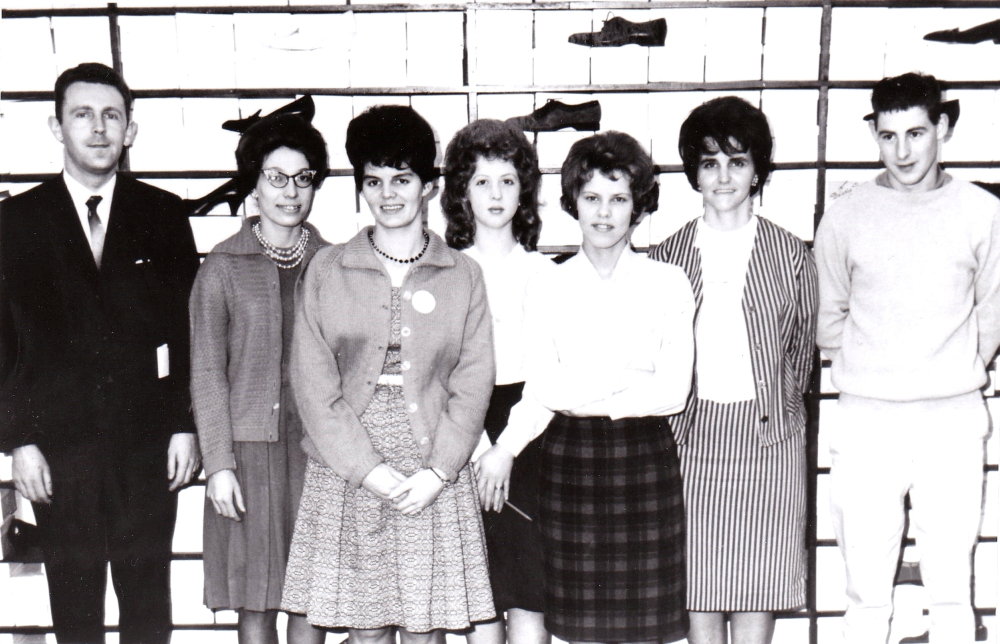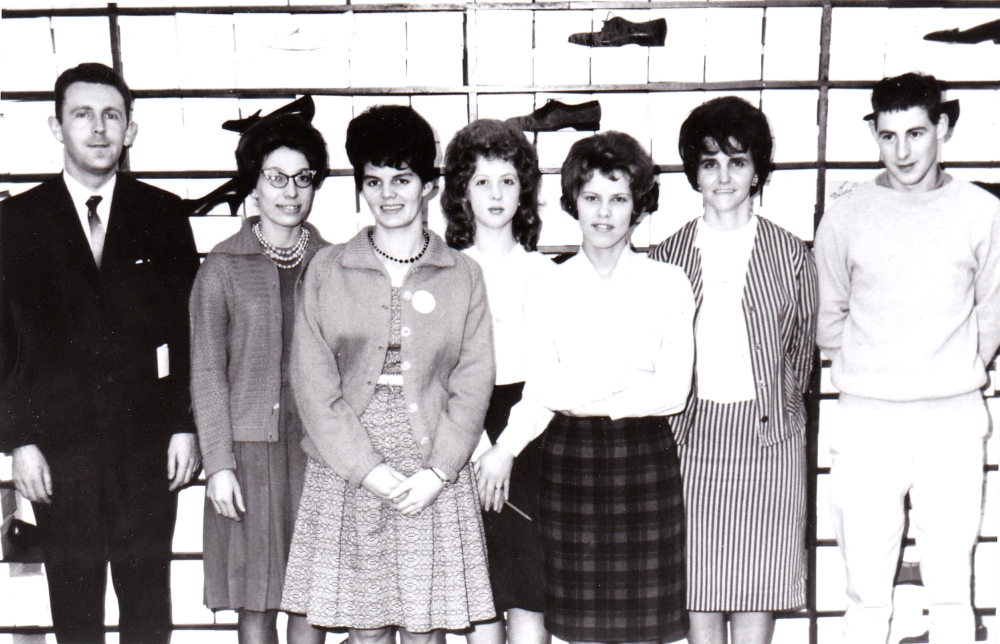 Photo courtesy of Jim Paddock. Circa 1960s.
Mr. Dutton (manager), unknown, unknown, Eileen Warr (Jewer), unknown, Marie Decker (Saunders), Lloyd Gregory.
Aside from their regular department store Riff's also opened a Shoe Store for a period of time in the 1960s, and for several years during the Christmas season they would open the Toybox. The Toybox was located in the former Windsor Style Shop building and would be loaded up with toys.