Go back
Main Street, Windsor looking east from S. Cohen & Sons.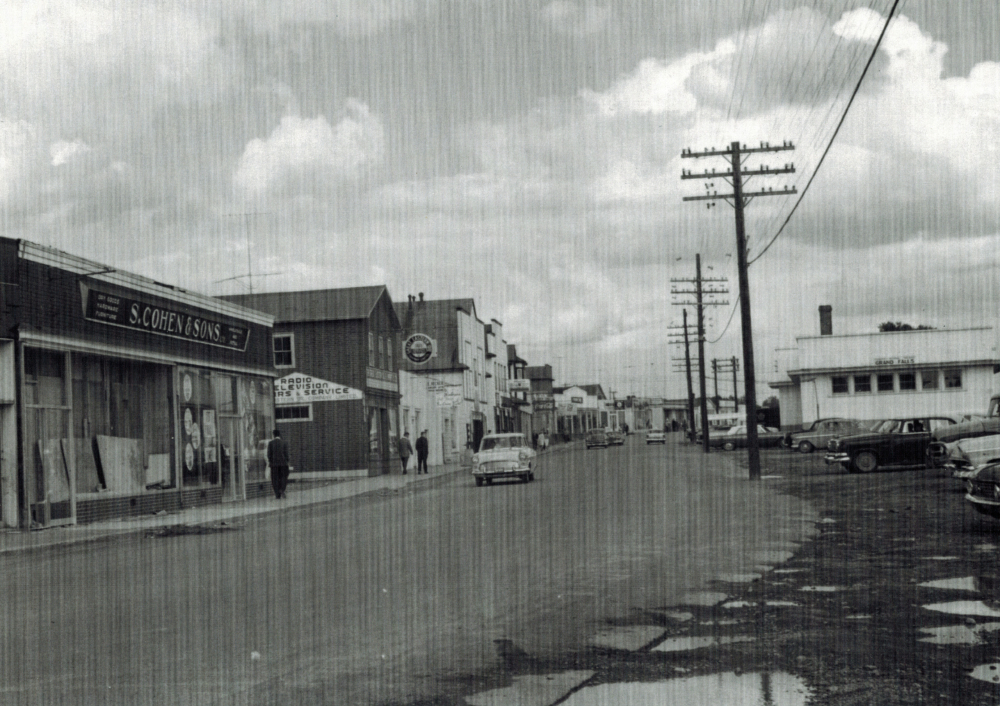 Photo courtesy of Grand Falls-Windsor Heritage Society. Circa 1960s.
S. Cohen & Sons, seen on the left side of the photo, was located across the street from the railway tracks. You can see cars parked in the parking lot of the train station.