Go back
A Peek Inside Cohen's with Boyd Cohen.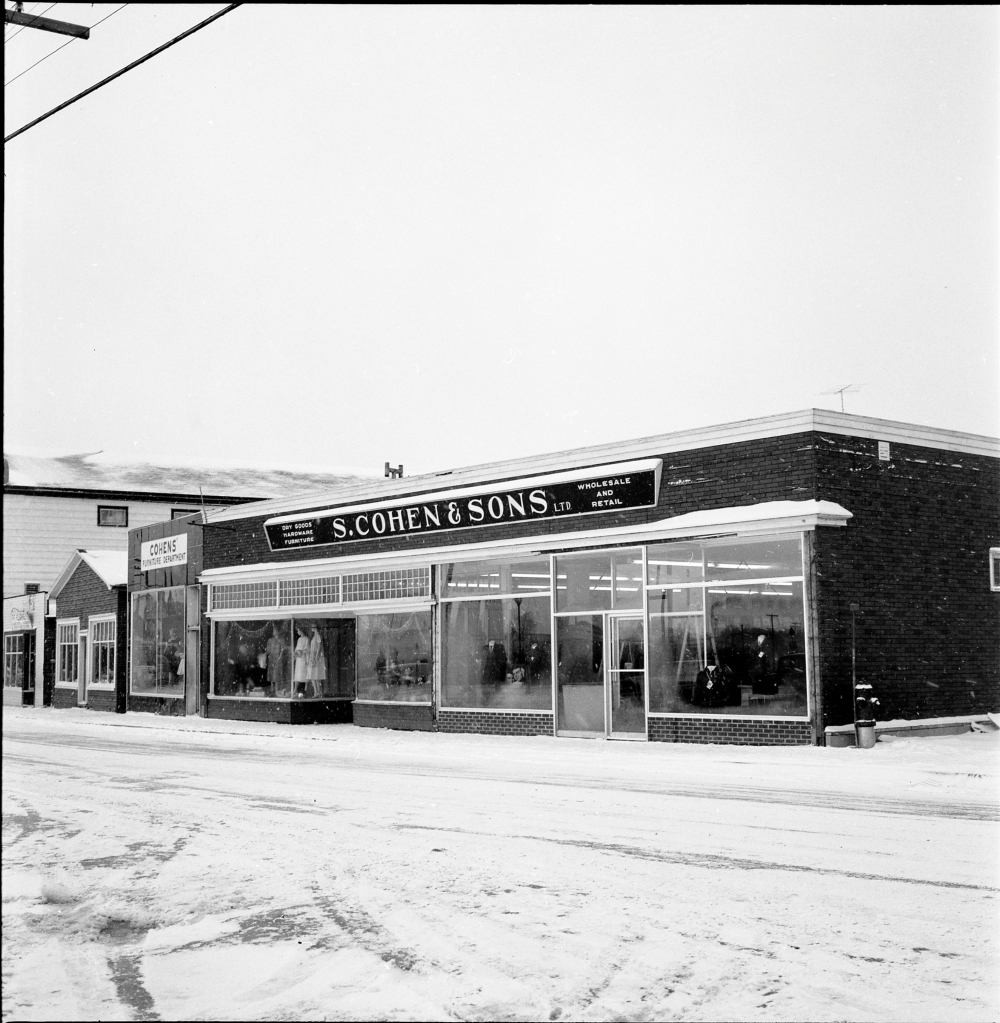 Photo: Main Street, Windsor looking west.
Recorded audio interview with Boyd Cohen completed by Terra Barrett with the Heritage NL, and Audrey Burke with Grand Falls-Windsor Heritage Society.
My uncle wasn't really a businessman.  He was a football player and he was a football, basketball, and baseball player. He didn't have the same interest in the business.  He worked at it, and he wasn't lazy or anything, but he just didn't want to run it. He didn't want the responsibility. Two brothers married two sisters. My aunt said to me, "Boyd are you going back to university?" and I said, "Not if I can help it." So I stayed home and helped her run the business.