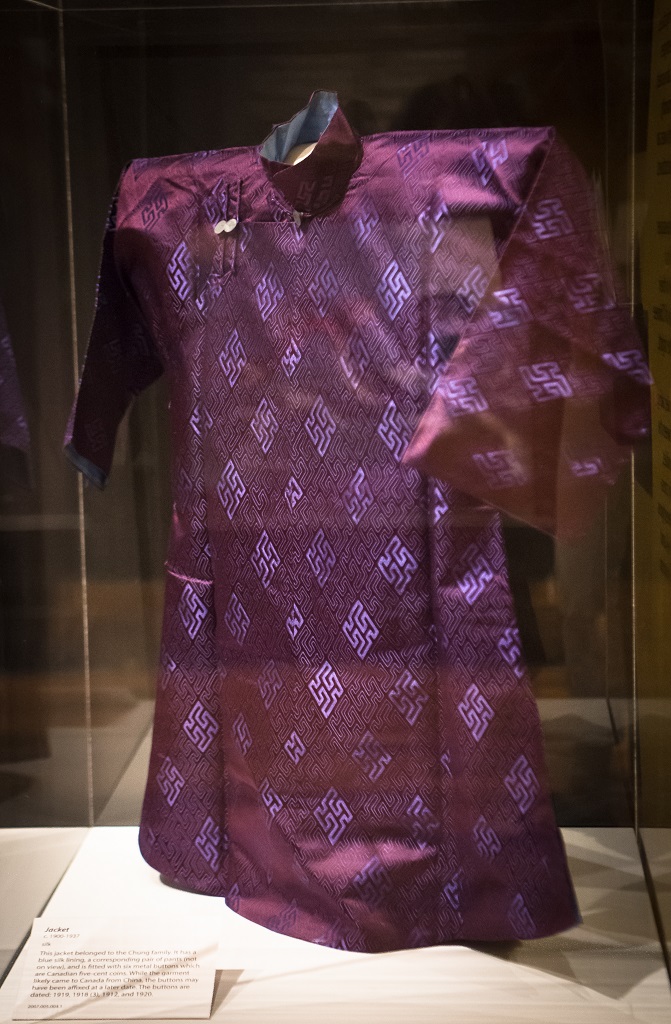 Date: 1900-1937
Credit: Chilliwack Museum and Archives, 2007.005.004.1
Photo by Lori Johnson.
This garment belonged to the Chung family. The jacket is lined with blue silk and is fitted with six Canadian five-cent coins for metal buttons. The buttons are dated:1912, 1918 (3), 1919, and 1920.
Matching pair of pants not on view.
See Chung family trunk.