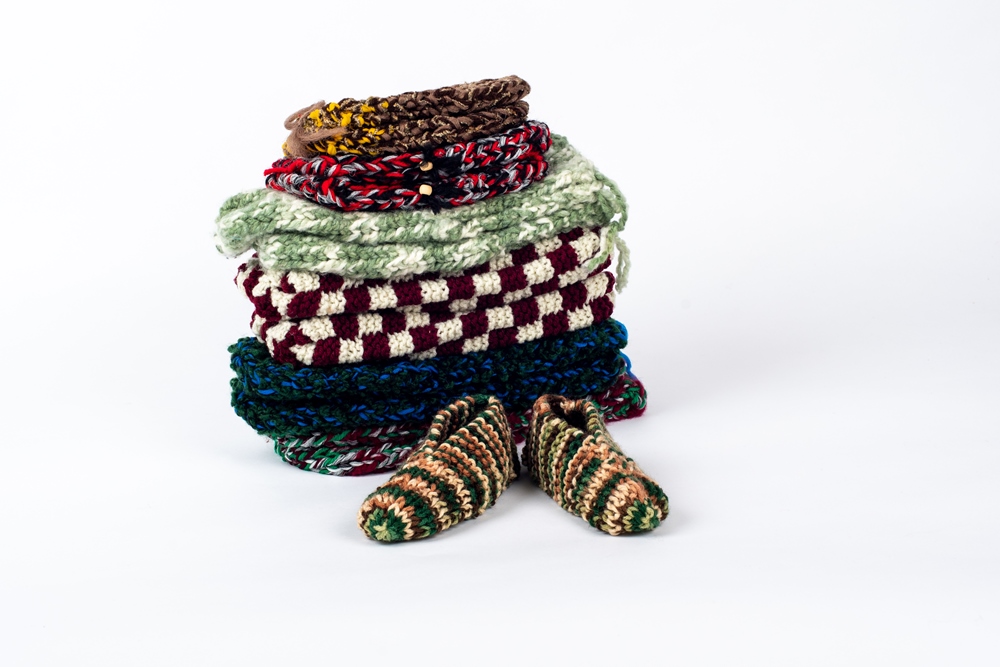 Source: Cercle de Fermières Saint-Eustache collection
Year: 2020
Photograph: © Photographie M
A collection of slippers created by a number of Fermières and sold at the Cercle. Never out of style, they're always a very popular item. Many people keep a basketful on hand to make sure their guests' feet stay warm.