Go back
Stone Foundations at Braeside Beach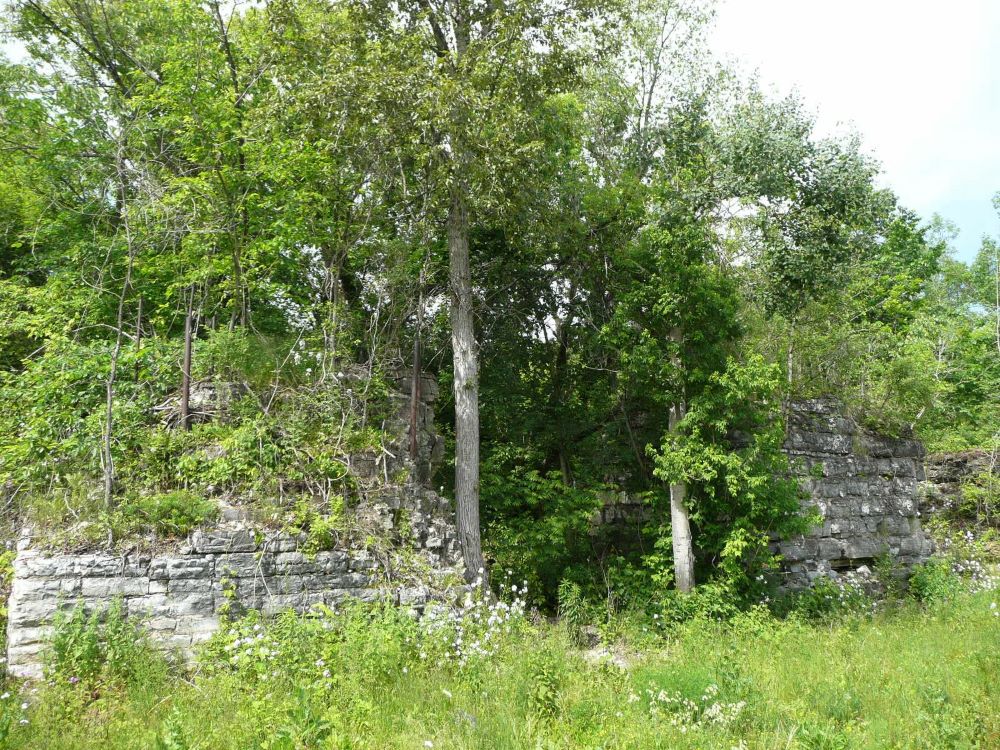 2006-0200 Arnprior & McNab/Braeside fonds, Arnprior & McNab/Braeside Archives.
Ruins of the mill built by Reverend Henry Usborne which Gillies Bros. purchased in 1873.
This site marks the location where Reverend Henry Usborne established a steam sawmill at Braeside in 1870. It was later purchased and enlarged by Gillies Bros. lumbering firm which employed 450 men in 1902. It was totally destroyed by fire in June, 1919.