Go back
Gillies Bros. Lumber Yard Looking East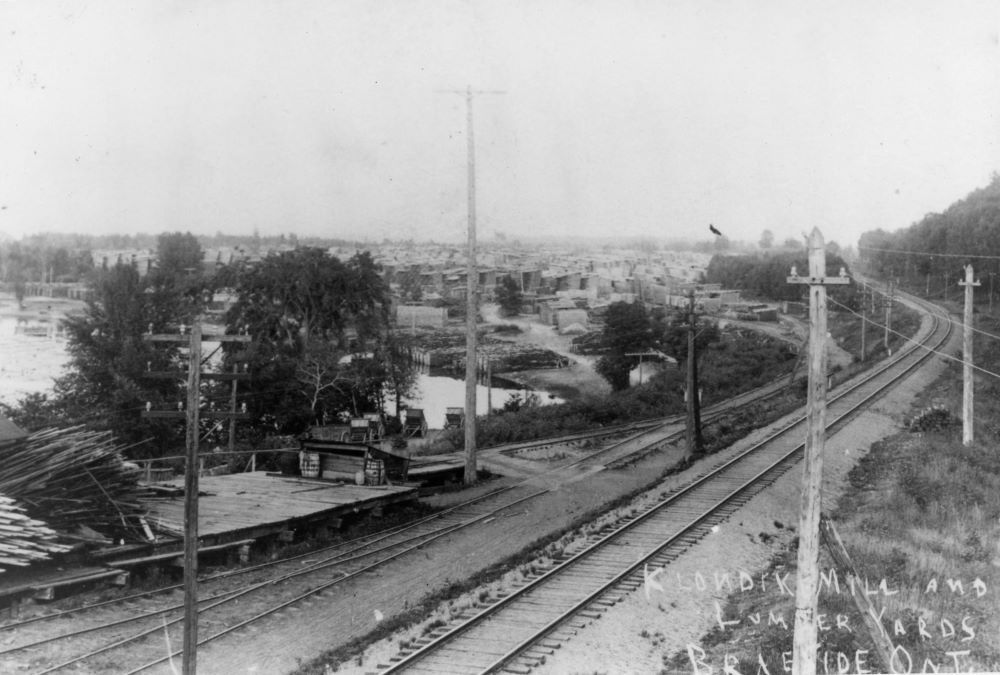 2014-0339 Carol Anne Smith fonds, Arnprior & McNab/Braeside Archives.
Postcard showing Gillies Bros. Klondike Mill and Lumber Yards Braeside Ontario; circa 1909
This view shows the lumber yard which extended for miles east of the bay along the Canadian Pacific Railway tracks, towards Arnprior. The wooden carts parked near the bay were used to carry barrels of water to the mill, worker cottages and the stables.