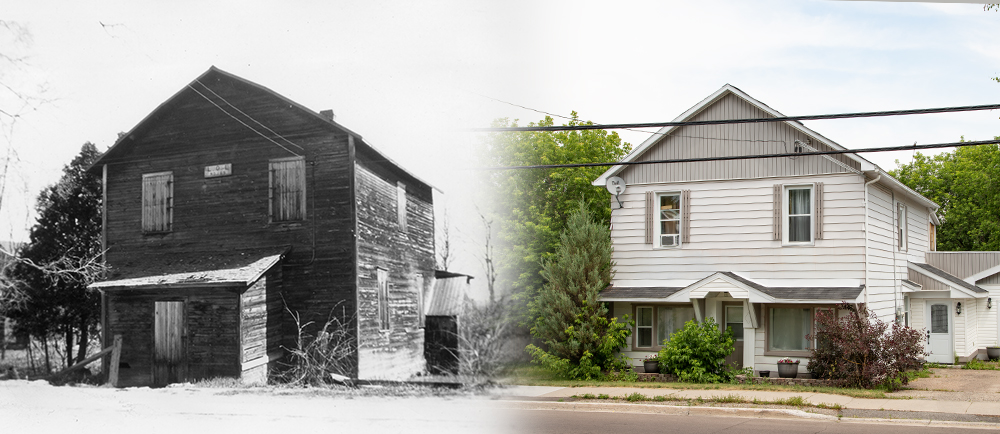 2019-0397 Patrick Newton fonds, Arnprior & McNab/Braeside Archives.
Now a private residence, the Loyal Orange Lodge was once used for meetings and social events.
The Loyal Orange Lodge No. 169 in Braeside was established at a meeting held on the 21st of September, 1894. John A. Neil was elected its first Master. By 1907, sufficient interest and funds were raised to erect a hall which officially opened in November 1909. It served as an informal community centre where many people gathered to celebrate social and special events, regardless of religious affiliation.
A 12th of July parade took place in Braeside into the 1930's. Other locations throughout the Ottawa Valley held parades well into the 1960's.