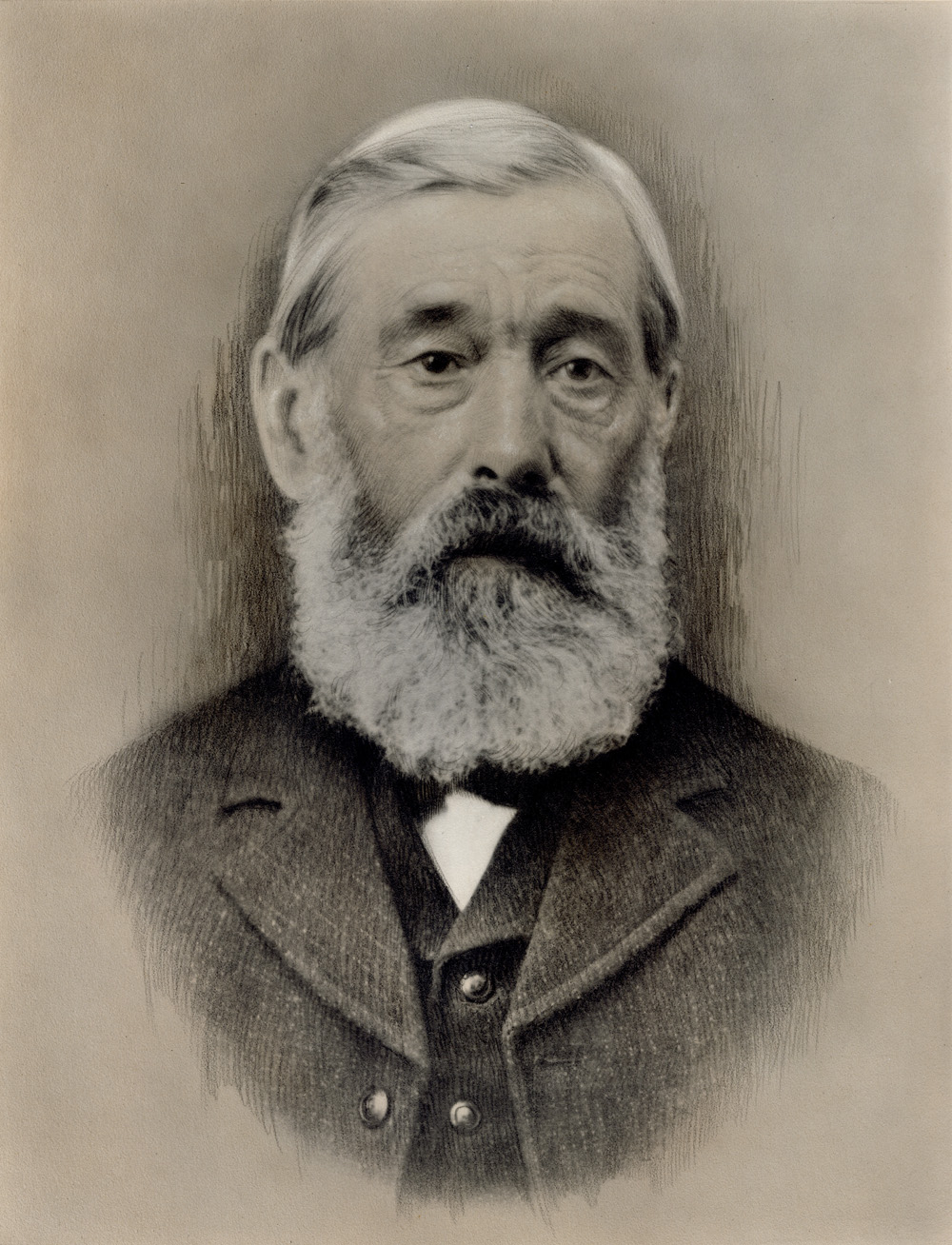 1995-0047 Arnold Gillies fonds, Arnprior & McNab/Braeside Archives
Portrait of John Gillies (1811-1888), photographer unknown.
John Gillies was the eldest son of James Gillies and Helen Stark. The Gillies family immigrated to Canada in 1821 when John was 10 years old. He married Mary Cullen Bain in 1839, and in the following year received a patent to Lot 9 Concession 3 of Lanark.
There, he built a saw mill on the Clyde River and began cutting lumber in 1842. John Gillies shipped square timber bound for shipment overseas from the Mississippi River then down the Ottawa River to Quebec City.  Upon retirement he helped his sons finance the purchase of the Braeside mill and the Coulonge timber limits from Reverend Henry Usborne in 1873.