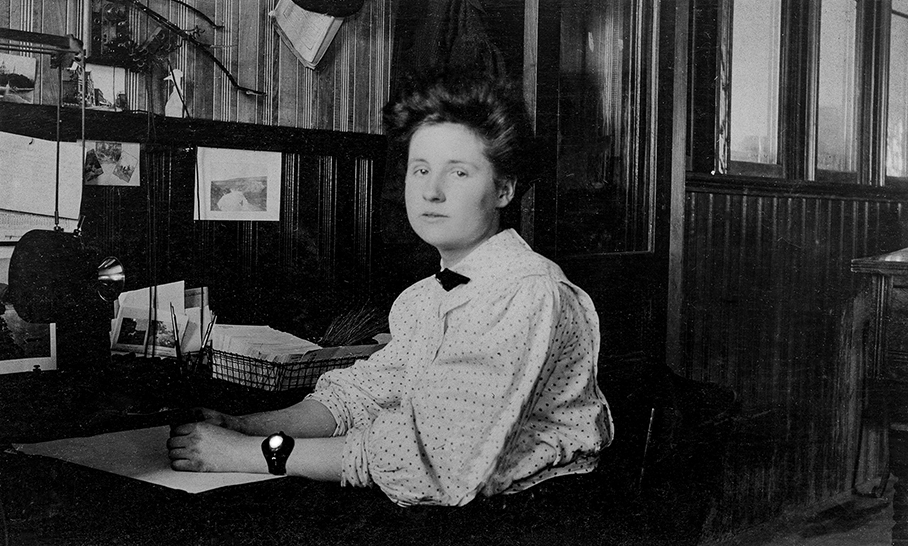 1993-0007 Braeside Women's Institute fonds, Arnprior & McNab/Braeside Archives.
Gillies Bros. did not employ many women. An exception was Miss Janet 'Jennie' McKinnon who presumably worked as secretary for the firm. She had several male colleagues in the office including Mr. Fred Klock, Archie McNab and Mr. Farran.
In 1908, Jennie married Harold Bradford of Almonte. He worked next door to Jennie as a telegrapher in the Post Office located in Gillies Bros. office building. Their son, John McKinnon Bradford was killed in WWII.
Jennie's father Archibald McKinnon operated a grocery store on the main street of Braeside. It was purchased by Mr. George Dack who ran a general store which delivered goods to Sand Point and the outskirts of Arnprior.