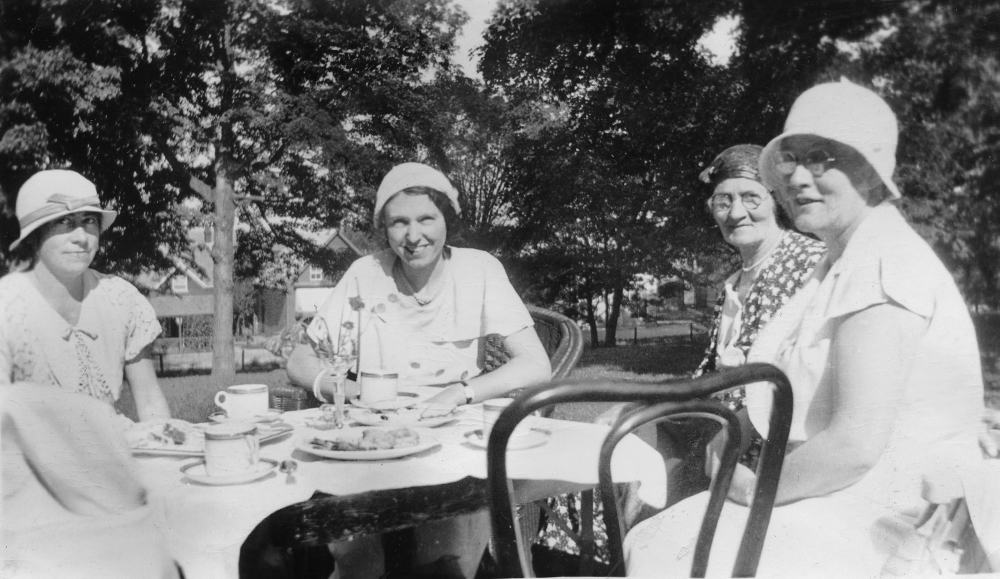 1993-0007 Braeside Women's Institute fonds, Arnprior & McNab/Braeside Archives.
Braeside Women's Institute members attend the Grandmother's Garden Party at Ardchatton in August of 1932.  From left to right:  Miss Helen DeRenzy, Mrs. W. J. McNeil, Mrs. J. Moore and Miss Mary Bell Armstrong.
The Braeside Women's Institute was an important social and educational group for women in the village.  The first meeting was organized by Mrs. J. S. Gillies and held in the club rooms of Gillies Bros. in December of 1927.
The Institute donated food parcels during WWII and funds for various local causes. At the Braeside School they taught girls to sew, provided hot lunches and gave a prize to the student with the highest entrance exam.