Go back
Gillies Mill Before Demolition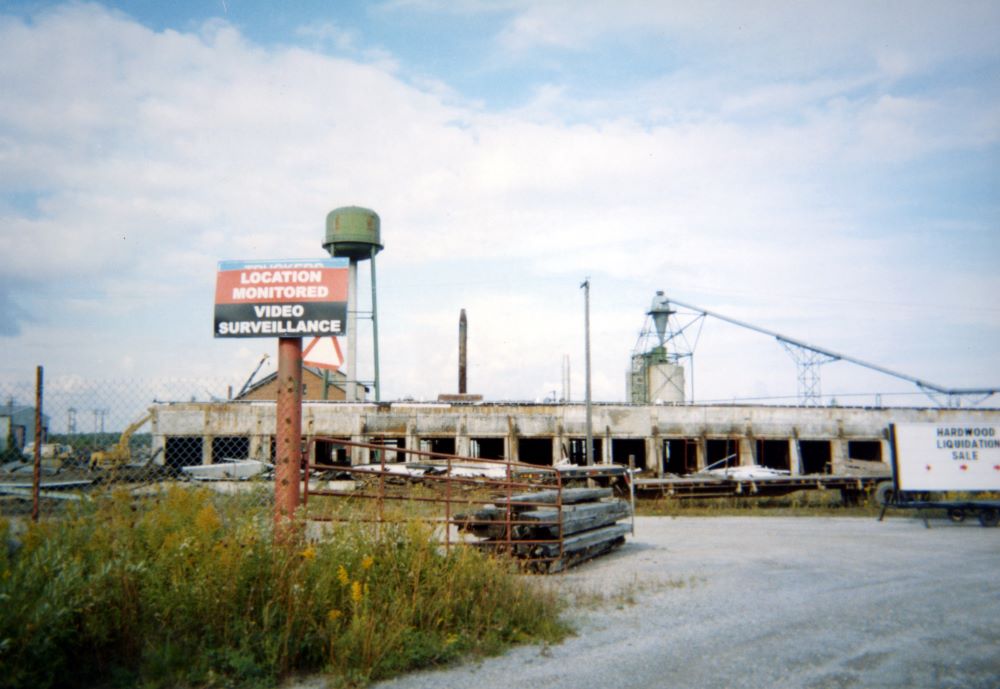 2012-0295  Brian Rafter fonds, Arnprior & McNab/Braeside Archives.
Before demolition in 2012, Tembec had a retail outlet from 1994 until 2008.
When Stone-Consolidated Inc. gained control of the Braeside Mill in 1989, many employees expected layoffs. By July of 1990, staff had been reduced from 160 to 110 and the office was closed.  Further layoffs occurred in May and July of 1991 due to a surplus of wood chips, United States tariffs and a lack of log supply. They knew it was an historic moment when the last load left the property on August 26, 1992.
In September of 1993, Canadian Wood Products announced that it was planning to buy the mill, which sent 400 hundred eager applicants to the gates. However, due to a decision by the Ministry of Natural Resources that Crown land could not be used to harvest logs, the deal fell through.
In February 1994, Tembec Inc. opened part of the mill for drying and planing operations which created about 65 jobs. They leased the site for 6 months and then purchased it in June at which time they announced temporary layoffs of 17 of their 77 employees.  Tembec held their grand opening in September of 1994 but by July of 2008, they closed their operation at Braeside. In 2012, the deserted site was completely demolished.