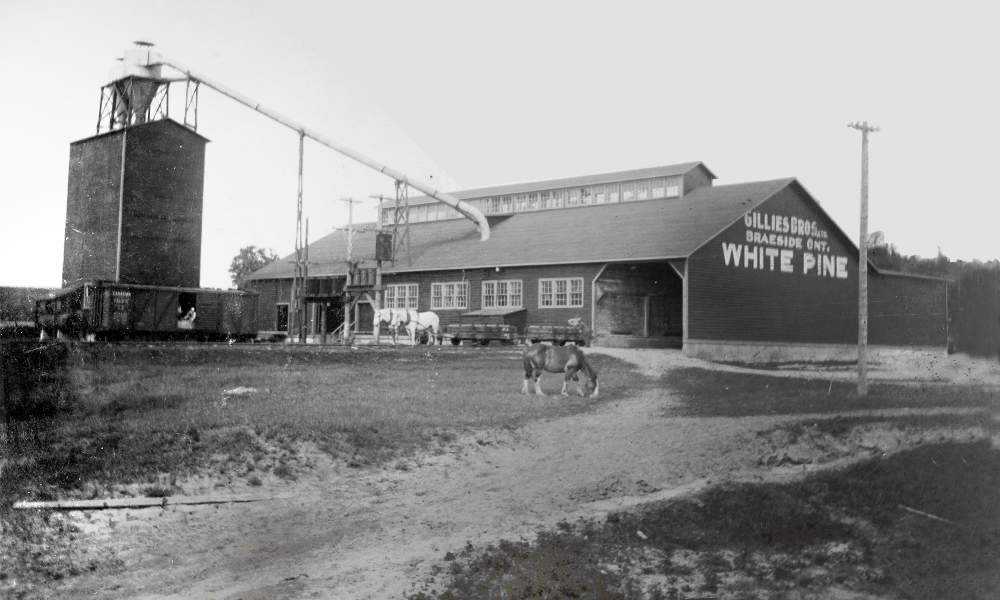 2001-0131 Sloan Watters fonds, Arnprior & McNab/Braeside Archives.
C.P.R. railcar is loaded with sawn lumber at Gillies Bros. Planing Mill, circa 1930.
The planing mill was located on the south side of the Canadian Pacific Railroad between the East and West lumber yards. Built in 1927, it had one railway siding to deliver sawn white pine to the planer and another to carry dressed lumber to the main line.