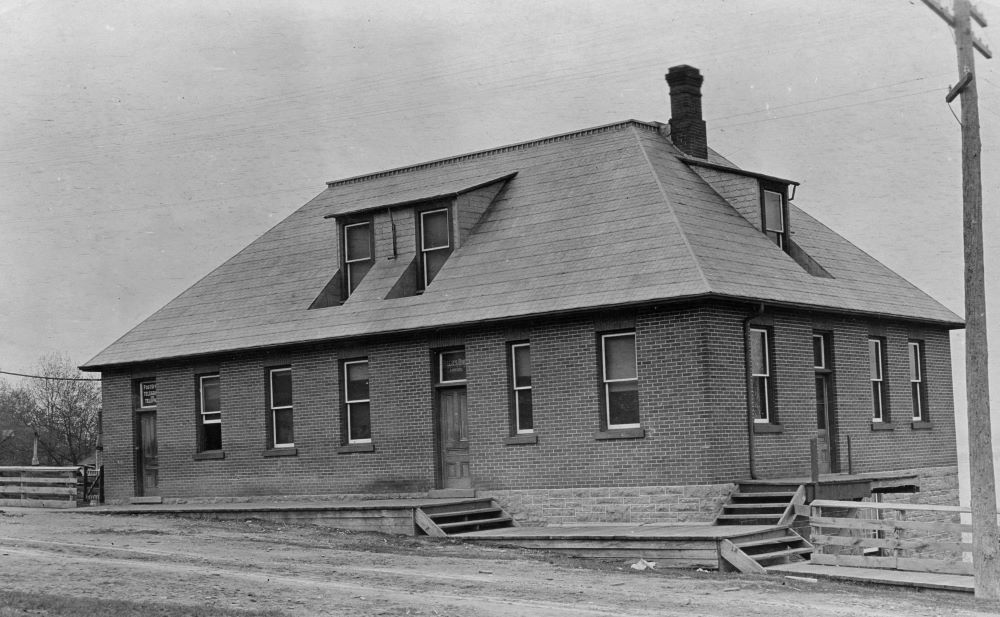 1993-0007 Braeside Women's Institute fonds, Arnprior & McNab/Braeside Archives.
Originally the post office and Gillies' Bros. office, this building operated for a short period in the mid 1990's as "Gillies Landing Restaurant." In the summer of 2019, it was converted to condominiums and painted beige.
The office building is situated on Arthur's Hill above the site of Gillies Bros. original mill. The firm was incorporated as "Gillies Bros. Limited" in 1893 and the original mill was refurbished over the next few years. The new brick office building was completed in 1901 and later enlarged in 1955.
The building was used as a telegram and telephone office as well as the local post office for many years. The Braeside post office was established in October 1872 when S.W.G. Heptinstall served as its first postmaster. By the late 1960's, the post office was located on the main street at Leitch's Store where Ms. Nancy Payer serving as the Village's postmistress.