Go back
Dema and John Albert Gillies Residence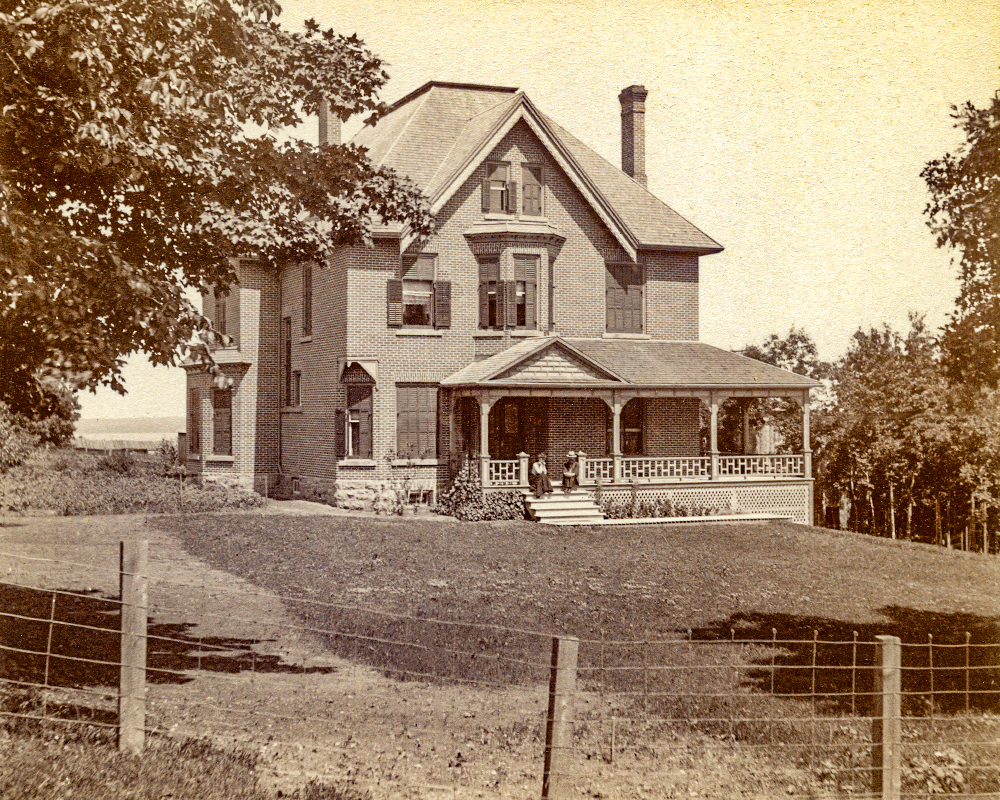 2015-0339 Norman B. Gillies fonds, Arnprior & McNab/Braeside Archives.
John Albert Gillies Jr. and Dema Bliss Gordon Gillies on the steps of their home at Braeside, Ontario. Constructed in 1900, it was later replaced by another house designed for Col. John A. Gillies and his wife Rosamond A. Findley.
This large brick home sat on the north-west corner of Arthur's Hill and the Pembroke-Ottawa Road. From the upstairs windows, they could survey the operations at the mill below and watch the booms coming down the Ottawa River.