Go back
Claude and Gladys Desjardins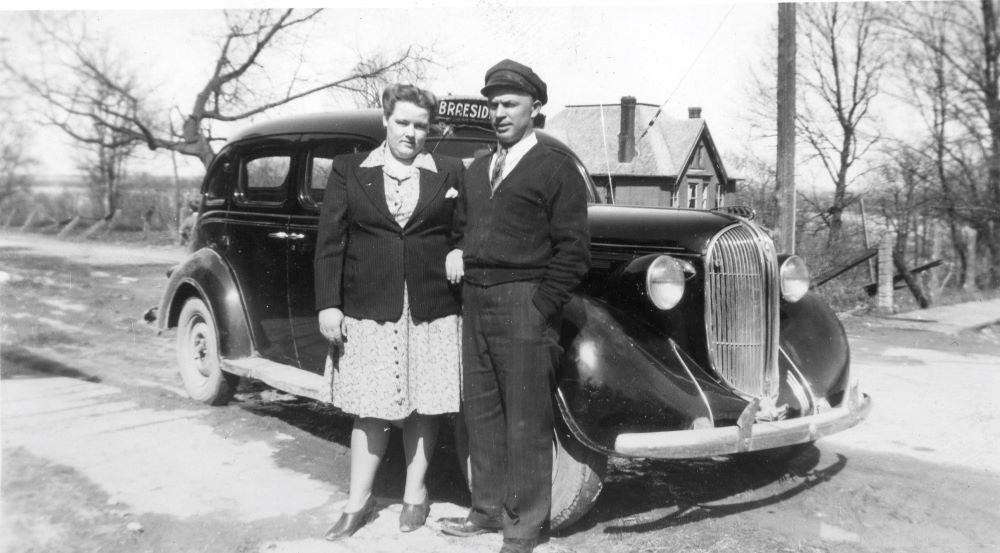 2014-0399 Carol-Anne Smith fonds, Arnprior & McNab/Braeside Archives.
Claude and Gladys Desjardins in front of the Braeside Inn, circa 1950.
The Desjardins were a well-known couple who ran the Braeside Inn and a taxi service during the 1950's and 1960's. At one time, Claude also delivered the mail in the village and worked at the Braeside Dairy.
By 1966, he operated four taxis. The rate was 50 cents for a one way fare to Arnprior and 75 cents return.  The taxi was an affordable alternative for students who walked three miles to the Arnprior High School and back.