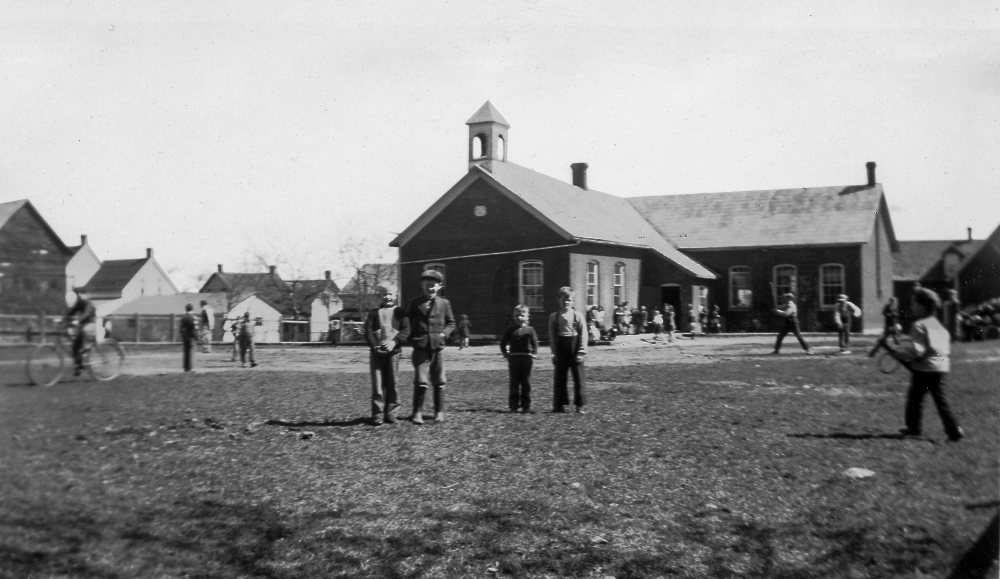 1993-0007 Braeside Women's Institute fonds, Arnprior & McNab/Braeside Archives.
Education was an early priority for Braeside.  In 1871, a petition presented to the Township of McNab was successful and the first classes were held in an existing building near Usborne's Mill.
The first school house was built in 1874. When it was destroyed by fire they replaced it with a brick school house in the same location in 1878. It served both French and English, Roman Catholic and Protestant families for 75 years.
Despite subsequent expansion, by the 1950's the age and size of the building was insufficient to meet the needs of the post-war community.  A new and larger school was opened by Premier Frost in 1952. The property was donated by Gillies Bros. and white pine was used as a design element throughout. It closed in 1975 when trustees decided that it was not economically feasible to keep it open despite the protests of many parents.