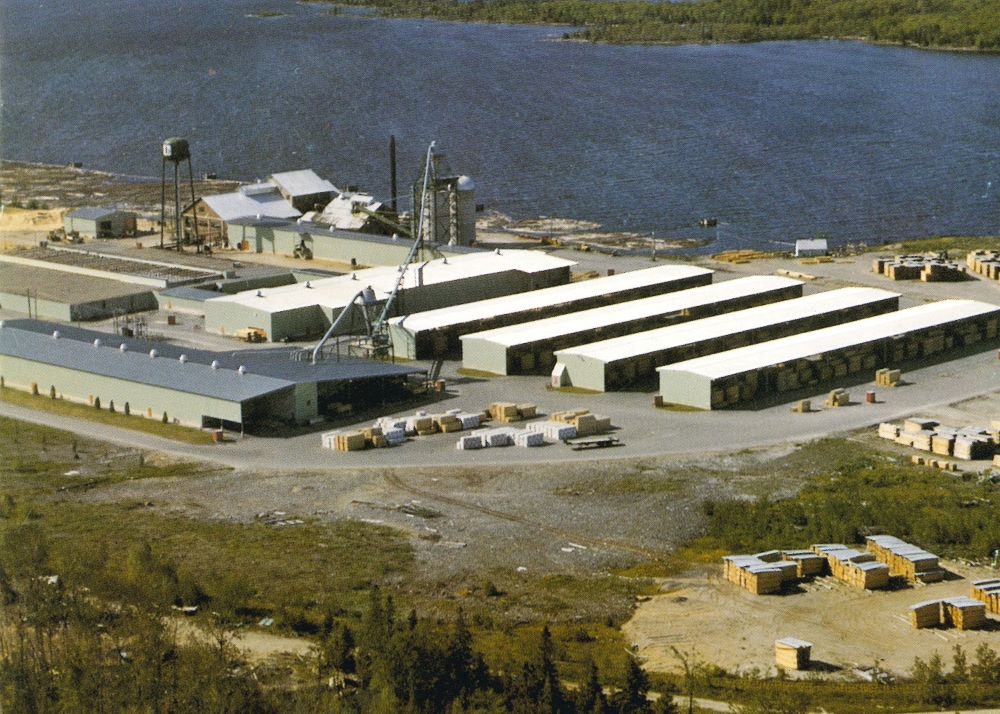 2015-0347 Daniel Q. Smith fonds, Arnprior & McNab/Braeside Archives.
The Braeside Mill suffered a major fire in 1976. This aerial photograph shows the site after it was rebuilt, circa 1978.
The Arnprior Chronicle newspaper reported that the fire, which occurred on October 16, 1976, destroyed approximately one half of the company. Fire departments from McNab, Braeside, Fitzroy, Arnprior and Renfrew as well as forestry students from Algonquin College in Pembroke fought the early morning fire. The cause of the fire was never determined, but it was believed to have started beneath a huge crane.
The company had invested heavily in modernization in the late 1950's and much of that investment was lost in the fire that destroyed millions of dollars of lumber and equipment.
Employees were put to work immediately, cleaning up the site and working outside for about 18 months to keep the mill operating. After two years and an investment of approximately 11 million dollars, the reconstructed site was officially opened on August 25 1978.  Featuring new pumping and sprinkler systems in all buildings as well as separate storage sheds to control fire, it was described as an "ultra-modern lumber manufacturing facility".