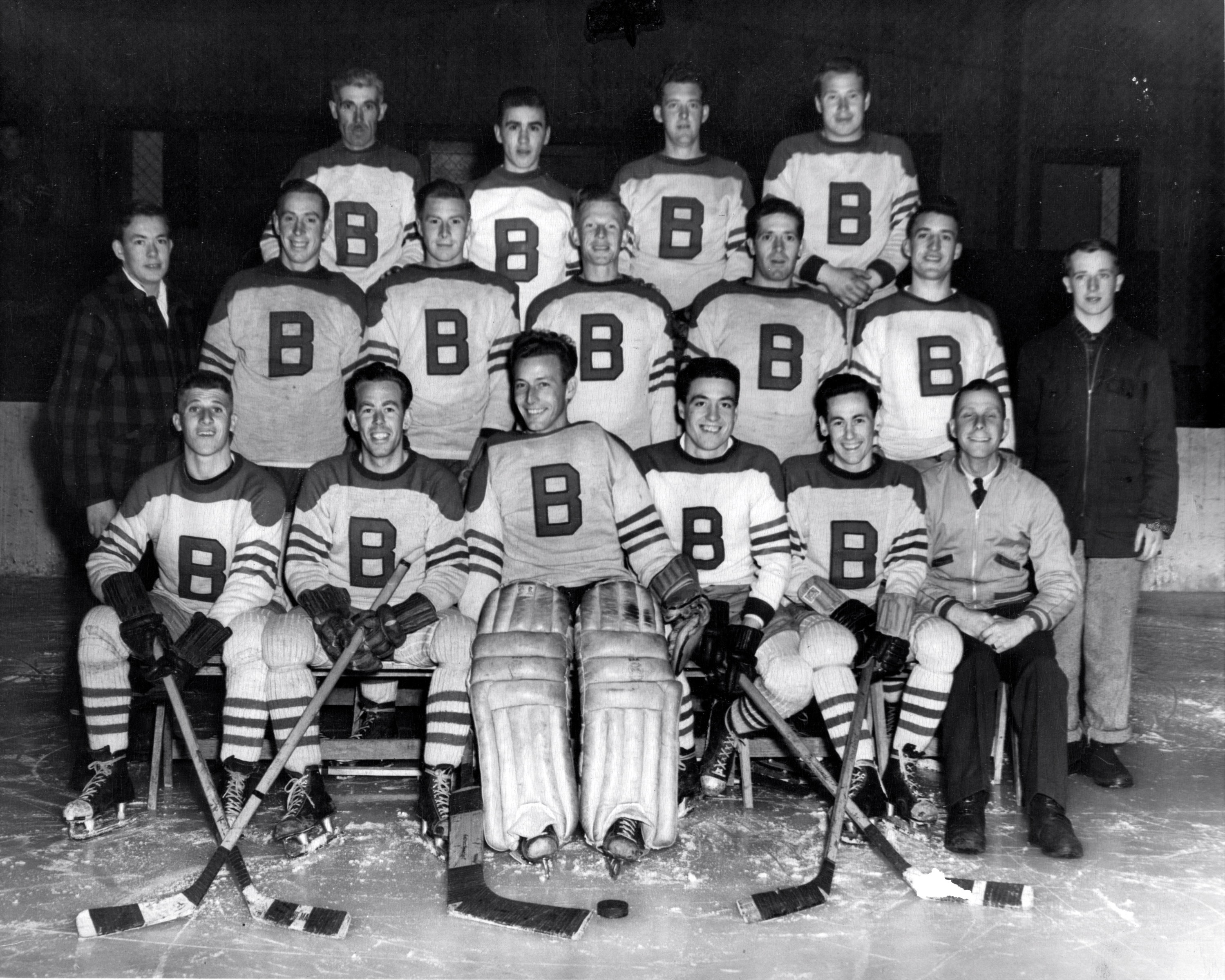 2014-0339 Carol-Anne Smith fonds, Arnprior & McNab/Braeside Archives.
The Braeside Recreation Association was organized by the village council and the Braeside Women's Institute branch in 1947. It was primarily responsible for the upkeep of the outdoor skating rink, playground and tennis courts. They also provided teams with uniforms and equipment and organized events such as euchre and cribbage tournaments. Hockey has always been one of the most popular sports in the Village.
In 1949-50 the Braeside Men's Hockey Team won the Arnprior Town League. Members of the winning team included:
Front Row (left to right): Pat Fairfield, Charlie Proulx, Mac Beattie (playing coach), Roger Perreault, Joey Proulx and Lloyd Mosley.
Middle Row (left to right): Bob Proulx (trainer), Cyril Streich, Bill Meek, Mervin Leitch, Ferdinand Payee, Ed Perreault, and Roger Fairfield (stick boy).
Back Row (left to right): Ernie Payee, Charles Proulx, Des Hartwick, and Norm Booth.