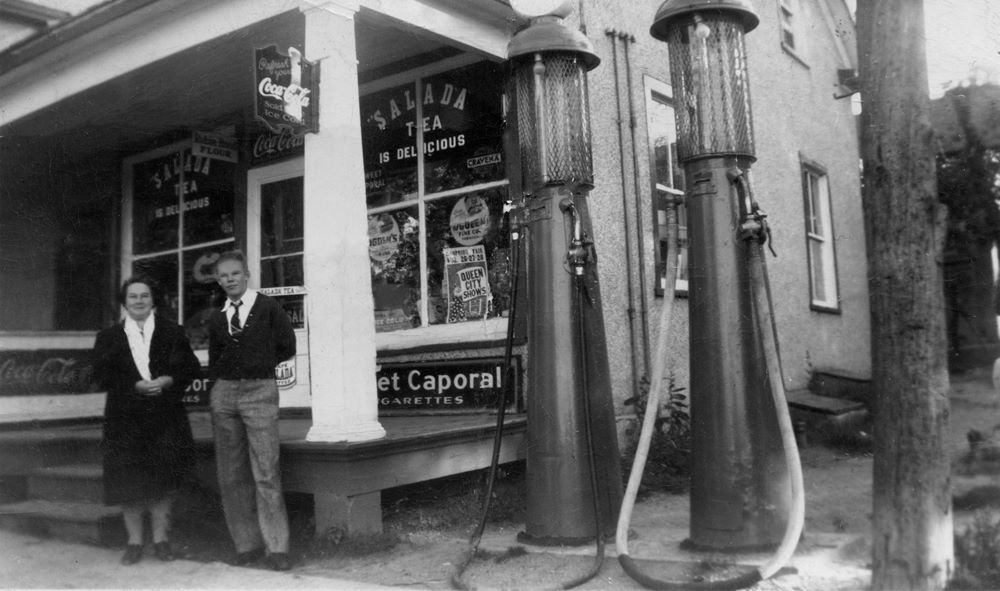 2015-0344 Gordon Bethune fonds, Arnprior & McNab/Braeside Archives.
Jenny and Gordon Chisolm at Bethune's General Store, circa 1949.
Bessie and Robert Bethune purchased their general store from Mr. Dack in the mid 1920's. At the corner of Findlay Street and the River Road, it was convenient for everyone in the village. Like many general stores, it served as place to gather and socialize.
Their son, Gordon, recalls having to manually pump the White Rose gas up into the tanks every morning: lo-test on the left and hi-test on the right.
Under Gordon's management, the store gradually changed from a general store to one selling radios, televisions, and electronic goods by the 1980's.  It closed around 2001.