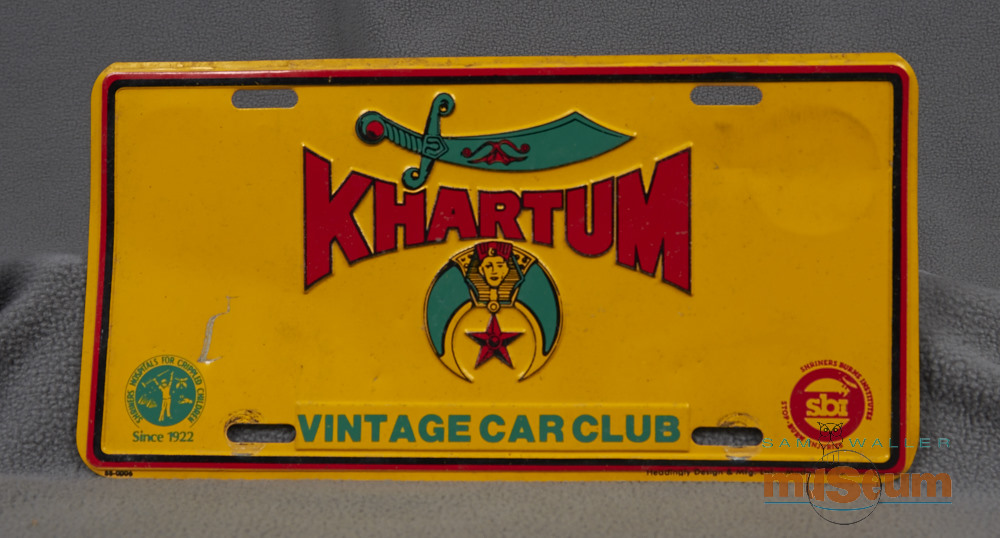 Shriners Licence Plate
1922 – 1980
Sam Waller Museum
PH2003.28.1
This licence plate, reading "Khartum Vintage Car Club" is an example of a novelty license plate allowing the owner to both show the world that he was a member of the organisation, but to also help support the Shriners financially. The picture on it is the official symbol of the Shriners and again emphasises the theme of the organisation while each portion holds special meaning.
Yellow Vintage Car club licence plate with red and black boarder, the word Khartum in red and the Shriners logo of an Arabic sword above the crescent moon inverted with a sphinx head in the centre and a red five-pointed star centred in green, red and black.