Go back
Keystone Kops Judging Fur Queen Contestants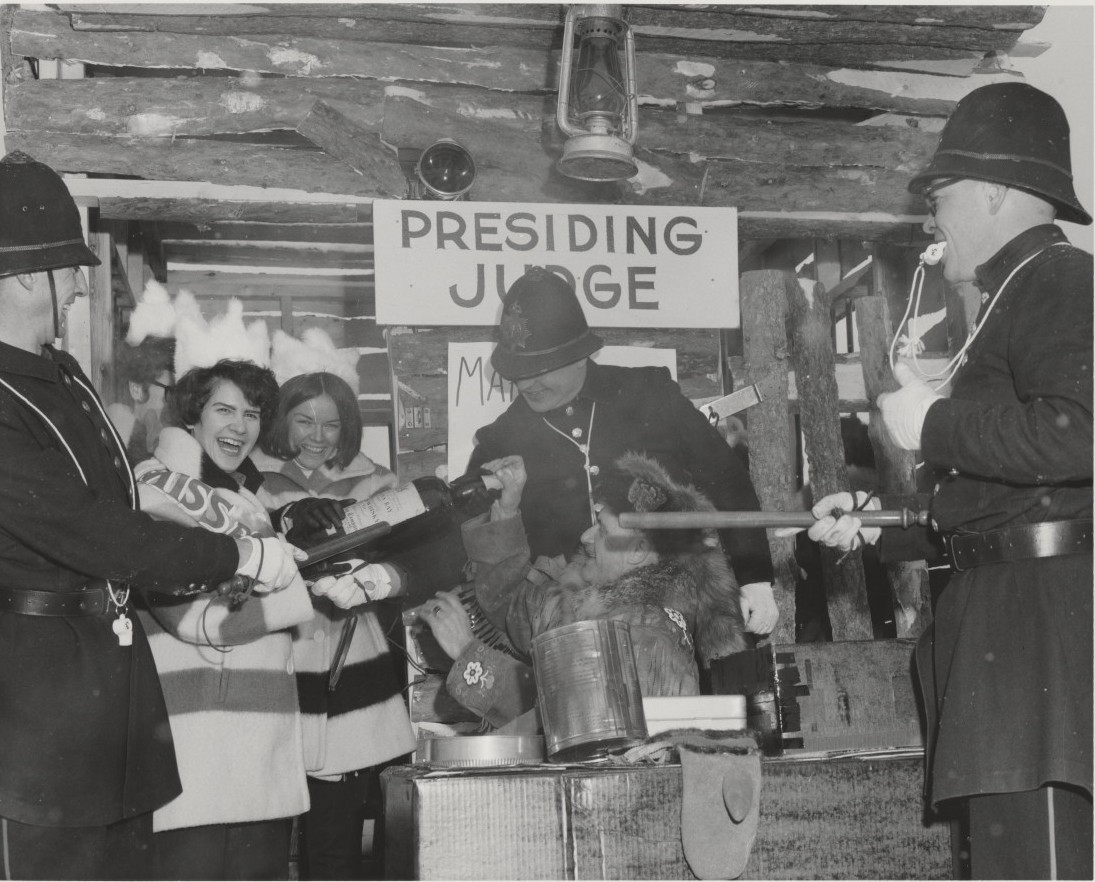 Keystone Cops and Fur Queen Candidates
Sam Waller Muesum
PP2008.1.105
The Fur Queen contestants and the Keystone Kops are opening a bottle of "whiskey" during the Northern Manitoba Trappers' Festival. This Festival is held the third weekend each February.
The Keystone Kops are Lions Club members who dress as "cops" and will arrest people for a variety of "infractions". During the Northern Manitoba Trappers' Festival Keystone Kops would arrest festival goers who weren't wearing any fur. The violators would only be released after someone paid a "fine". The fines were collected as a fundraising opportunity for the Lions Club. The Keystone Kops were also involved in various other aspects of the Festival.
Inside a wooden structure, there are four men and three women.  Three of the men are wearing dark uniforms with helmets, and one of the men is sitting down wearing a fur hat and a leather jacket.  The women are wearing fur crowns and parkas. The men and women are unidentified. It is believed this photograph was taken in the 1960s.