Go back
Keystone Kops Arresting Fur Queen Contestants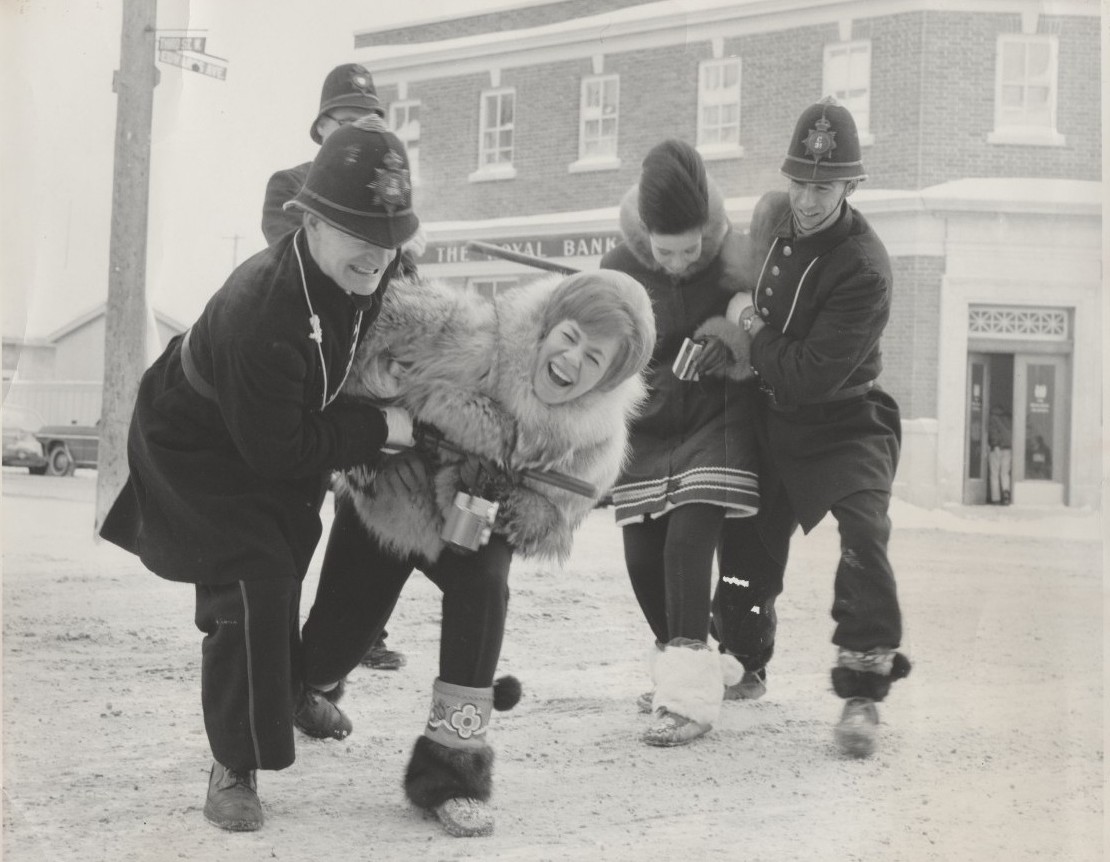 Keystone Kops arresting Fur Queen Candidates
Sam Waller Museum
PP2008.1.92
Three "keystone kops" are arresting two Fur Queens in front of "The Royal Bank" brick building, on the corner of Edwards Avenue and 3rd Street West. This photograph was taken during the Northern Manitoba Trappers' Festival. This Festival is held the third weekend each February. It is believed this photograph was taken during the 1960s.
The Keystone Kops are Lions Club members who dress as "cops" and will arrest people for a variety of "infractions". During the Northern Manitoba Trappers' Festival Keystone Kops would arrest festival goers who weren't wearing any fur. The violators would only be released after someone paid a "fine". The fines were collected as a fundraising opportunity for the Lions Club. The Keystone Kops were also involved in various other aspects of the Festival.
There are three men and two women outside on the street in front of the bank during the day. The men are wearing dark uniforms with helmets, and the women are wearing fur and fur trimmed coats. The people in the picture are unidentified.