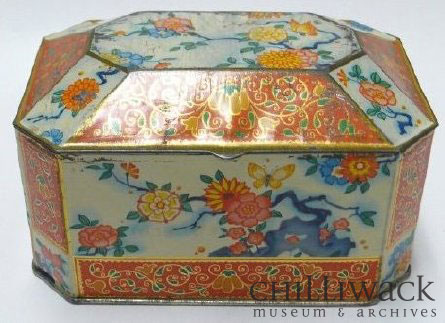 Date: circa 1920s
Credit: Chilliwack Museum and Archives, 1979.031.001
The relationship between Chinese labourers and their Euro-Canadian employers was multi-faceted. During holidays and festivals such as Chinese New Year, workers often gave gifts to their employers. This biscuit tin was received by Edna Augusta Evans (nee Chadsey; 1871–1953) from an unrecorded farm employee.
The tin was made in Scotland by the Gray Dunn Biscuit Manufacturers.