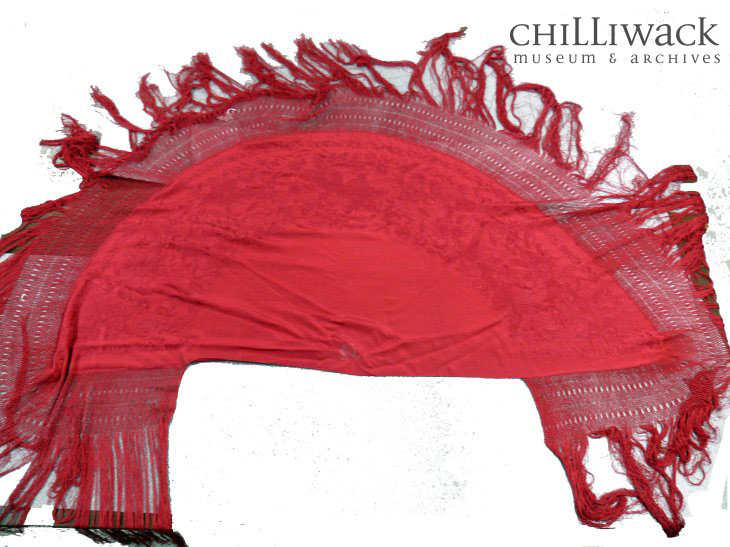 Date: 1860-1870
Credit: Chilliwack Museum and Archives, 1977.029.002
One of two half-moon shawls given to Caroline Elizabeth Stevenson (nee Williams; c. 1841-1920) as a gift from a student while teaching at a Chinese mission school in Victoria, British Columbia.
After her marriage to gold miner Robert Stevenson (1838–1922) in 1877, Caroline moved to Chilliwack and continued to teach as well as manage her family's farm along what is now Stevenson Road.
The shawl remained a cherished family possession for a century.