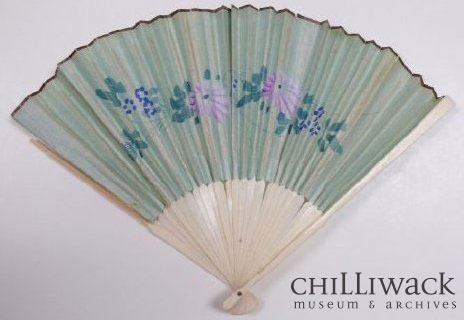 Date: 1916
Credit: Chilliwack Museum and Archives, 1988.027.005
Paper and ivory fan hand painted with floral design. This fan was given to employer Midred Farrow (nee Wells; 1976-1964) as part of a collection of handkerchiefs and fans by a domestic worker named Fong.
The fan was later used by Margaret E. Farrow (1913-1999) in the Gilbert and Sullivan comic opereta "The Mikado," presented in the Chilliwack United Church Hall in 1936.