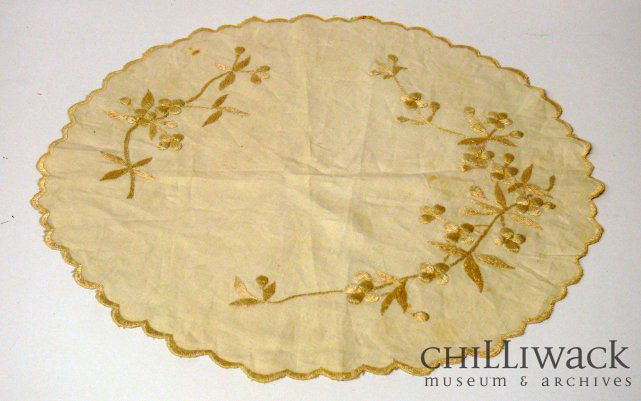 Date: unknown
Credit: Chilliwack Museum and Archives, 1997.053.001
Round, cream–coloured cotton table cover with scalloped edge. Table cover has dark cream floral embroidered pattern.
The object was bought in China by "Cheny," the Chinese foreman at Hulbert Hop Yards. It was given to Maude Elizabeth Banks (nee Bremner; 1890-1953), who was married to Joseph Banks, the manager of the Hop Yards.