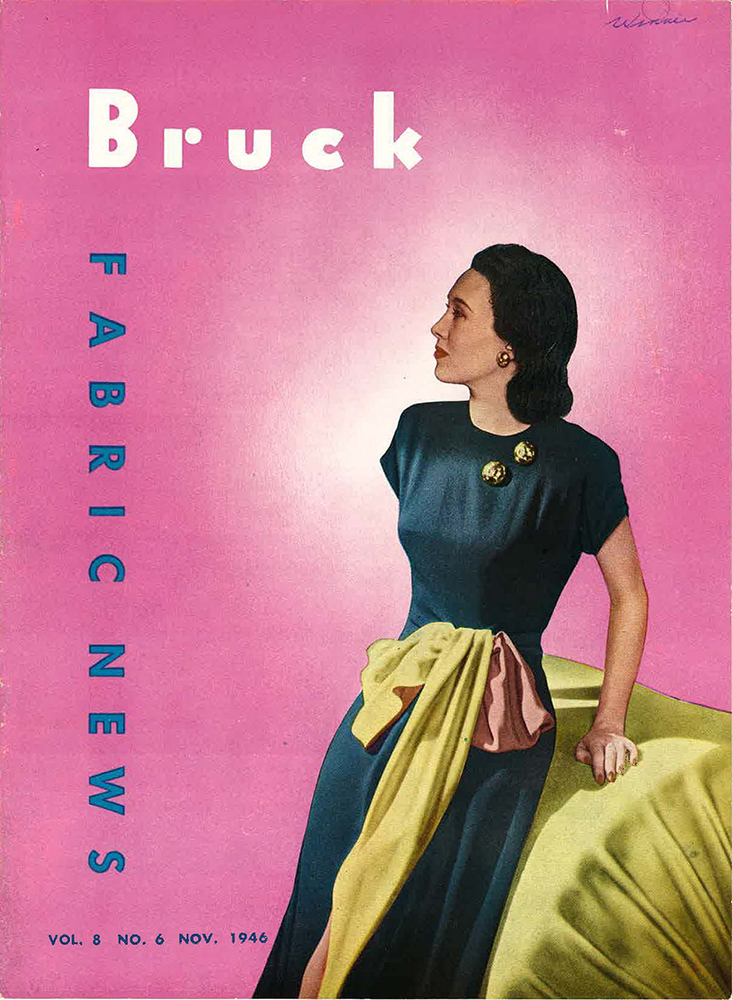 Credit: Cowansville Historical Society
Launching in 1938 by Bruck Silk Mills, Bruck Fabric News is distributed in Canada, the United States, and Europe to promote Bruck fabrics to targeted customers such as department store buyers and fashion designers. Produced by the Marketing and Merchandising Department, the magazine is published twice a month until the end of the 1950s.
The magazine's success is due to the fact that it anticipates the latest fashion trends and thus contributes to the company's reputation, initially under the direction of Editor-in-chief Eileen Murphy. After the announcing of her retirement in November 1945, Fashion Coordinator Esther McLauglin, formerly the fashion editor of the Globe and Mail, takes over brilliantly.