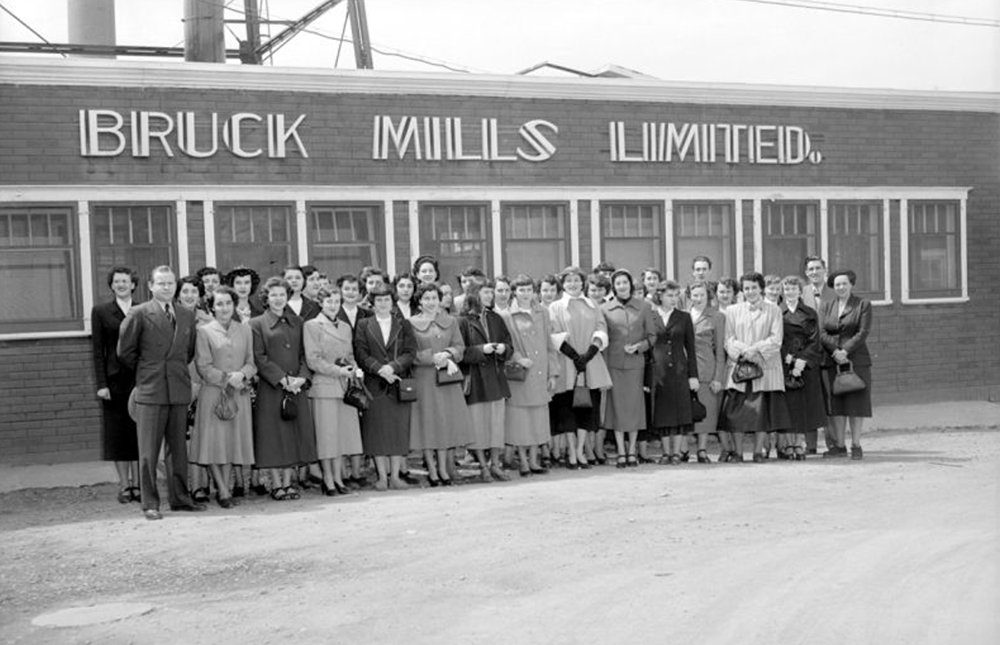 Credits:
E.C.A.M., ministère de la Jeunesse. (Visite à Bruck Mills)
Claude Décarie – May 1950
Bibliothèque et Archives nationales du Québec – BAnQ Vieux-Montréal
Fonds Ministère de la Culture et des Communications
A group of students from the sewing class of the École centrale d'arts et métiers de Montréal pose in front of Bruck Mills during a guided tour on May 17, 1950. They are accompanied by Mr. Albert Gauthier, Professor of Textiles, and Ms. Patricia Quigley, Editor of Bruck Fabric News. The event concludes with a reception and a report is made by the Ministère de la Jeunesse afterwards.