Go back
Canadian Malartic Gold Mines Limited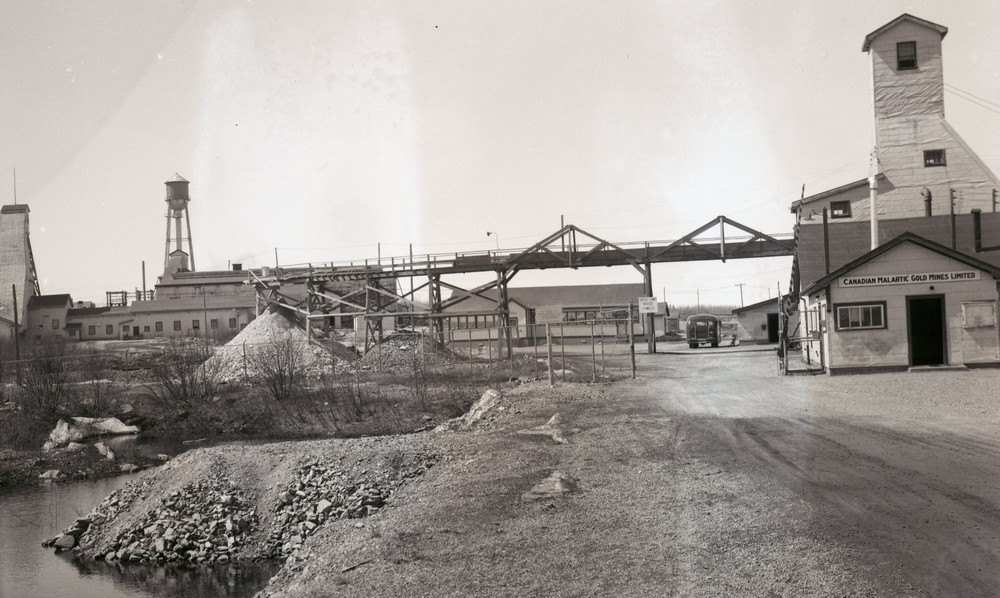 Credit: Musée minéralogique de l'Abitibi-Témiscamingue
First and Foremost
The mineral fields of the Canadian Malartic Mine were first staked by John Mark in 1922. Located on the edge of the Cadillac Fault, who became interested in the area following a hike in the price of gold in 1933, which was then set at $35 per ounce. As a result, capital was quickly set up to begin construction of the mine and mill. The work was completed in 1935 and production began the same year in May.
Hundreds of Employees, Tons of Ore
The mine had approximately 200 employees and processed only 150 tons of ore daily. The mine grew in size over the years and in 1949 became the second largest mine in Quebec. The 258 workers now processed more than 920 tons of ore each day.
Finally, the 1950s saw the establishment of the United Steelworkers' Union (1952), which forced the mine to improve wage conditions and the safety of workers. In 1965, the mine closed due to ore body depletion.